The situation in the UK currently is rapidly shifting and deeply challenging. In light of the latest restrictions facing the UK and the additional strains facing leaders at this time, we have decided to change the format of the Evangelical Alliance Leadership Conference 2021 as originally envisioned.
Instead of a full day programme, we will be streaming an evening event live at 8pm on 10 February here as well as via Facebook and YouTube, which will be accessible to all. We are expectant of what God will do through this gathering and for the future of the EALC as we look ahead to launching a full programme in spring 2022.
Programme
The evening will be a mixture of interviews, prayers and talks. We'll hear from leaders sharing insight about the cultural shifts happening around us, as well as the challenges of life in politics. We'll find out what is happening to the church around the world, and hear what God is saying to the UK church at this moment. With worship from Sounds of Wales and opportunities to pray and interact, this is an evening not to be missed.
Speakers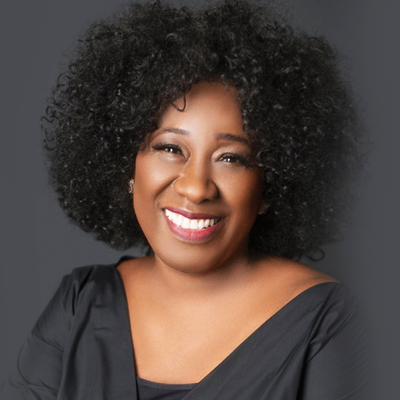 Rev Celia Apeagyei-Collins
Rev Celia Apeagyei-Collins
Celia is the founder of the Rehoboth Foundation, an organisation offering, among other things, leadership development and consultancy for the fulfilment of both individual and corporate vision. She also runs a mentoring network for leaders passionate about community transformation.
Celia believes every person has a unique gifting and is capable of bringing about change for kingdom advancement.
A regular speaker at events worldwide, Celia has also served as a pastor and the principal of a Bible college. She is a Council member for Churches in Communities International and has been listed as one of the influential black Christian women in the UK serving the church.
Gavin Calver
Gavin Calver
Gavin Calver is the CEO of the Evangelical Alliance. Gavin has a burning passion to see the gospel reach every person in the UK. He is the chair of Spring Harvest, was formerly the national director of Youth for Christ, is an ordained evangelist and regular public speaker, and has authored five books. Gavin is married to Anne, and they have two children: Amelie and Daniel. He loves new challenges, is a passionate AFC Wimbledon supporter, and was part of the team that broke the world record for the longest five-a-side football match.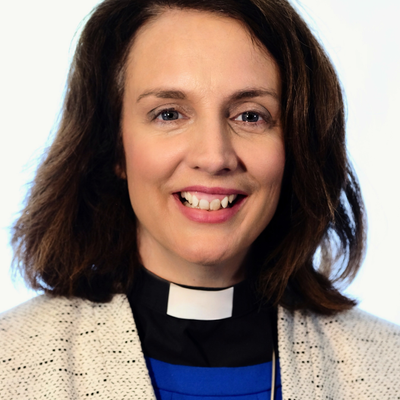 Rt Rev Dr Jill Duff, Bishop of Lancaster
Rt Rev Dr Jill Duff, Bishop of Lancaster
Rt Revd Dr Jill Duff is Bishop of Lancaster. Her brief includes the oversight of mission, evangelism & church planting in the Diocese of Blackburn.
Previously she was the Founding Director of St Mellitus College North West (2013-2018) the first full-time ordination course in the North West for over 40 years. She taught New Testament, mission and church planting.
Prior to this she has served as an urban parish priest, school chaplain, pioneer minster church planting, and as Associate Fellow at Liverpool Hope University. She was ordained Deacon in 2003 and ordained priest in 2004.  Prior to ordination, she worked in research and business management at Esso Petroleum. She has an MA in Theology and DPhil in Chemistry from Oxford University and MA in Natural Sciences from Cambridge University.
She is mum to two boys and married to Rev Prof Jeremy Duff, Principal of St Padarn's. In spare time with her family Jill enjoys walking, wild camping and holidays in the fresh air with big vistas. She runs, journals and enjoys writing fun lyrics to well-known songs as the occasion demands.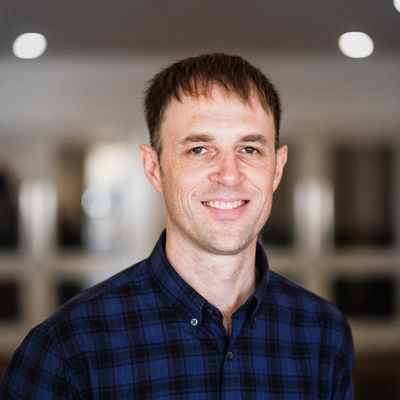 Mark Sayers
Mark Sayers
Mark Sayers is a cultural commentator, writer and speaker who is highly sought after for his unique and perceptive insights into faith and contemporary culture. Mark is the author of six books, including Facing Leviathan, Disappearing Church and Strange Days. He is also the senior pastor of Red Church and co-host of the This Cultural Moment podcast with John Mark Comer. Mark lives in Melbourne, Australia with his wife Trudi and their three children.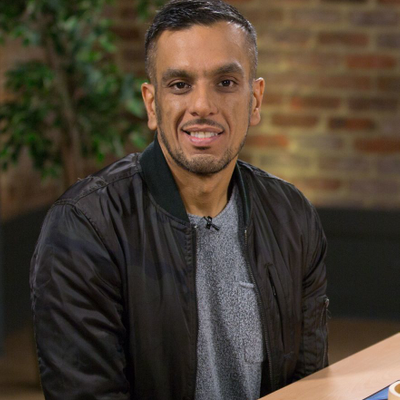 Steve Uppal
Steve Uppal
Alongside his wife, Esther, Steve has been the senior leader of the multi-cultural and multi-campus All Nations Church since 2001. Steve is also recognised as the Apostolic leader of the growing All Nations Movement which gathers churches and leaders together with the vision of turning nations back to God through prayer, church planting, repurposing existing churches and equipping leaders.
As an anointed and engaging speaker, Steve's passion is for the church to fulfil her glorious destiny and for every believer to become strong in their inner being, engage with God's purpose and find their place in His plans.
Steve is the author of 4 books; Rousing the Warriors – A prophetic call to boldly advance the kingdom, One Life – A guide to living a life of purpose, Burning Ones – Awakening your heart to burn and Highly Flammable – A 40-day devotional to awaken your passion for God.
Steve and Esther have four children: Bethany, Sophia, Joel and Judah.
Stay updated with the EALC
Sign up to receive the latest updates and information about the Evangelical Alliance Leadership Conference, including future plans.
Keeping your data secure is very important to us. By providing your personal details you agree to allow the Evangelical Alliance to contact you either on the basis of the consents you have given us or for our Legitimate Interests in accordance with current data protection regulations. We will never make your personal data available for marketing purposes to external individuals or organisations. For more information email info@eauk.org.