Bereavement, job loss, anxiety and worry… these are just some of the challenges people in our local communities and even our churches are contending with as they try to get their lives 'back on track' amid the ongoing coronavirus pandemic.
Having been by the side of those who need practical, spiritual and emotional support since the beginning of the crisis, local churches are perfectly placed to support individuals and families through the next phase of this trying time. So Christians Against Poverty (CAP) has launched Kick Start – a free resource for local churches – to ensure church leaders and their mission or outreach teams are equipped to respond to the needs in their communities and congregations.
Coping with loss, searching for a job, budgeting, dealing with worry and anxiety – these are among the key areas covered by the nine video sessions that make up the resource. CAP expects the content, which it says will fit in with the church's ongoing community work, to provide people with ​"a solid base" from which they can restore the aspects of their lives that need attention. The resource also has the potential to strengthen existing or help establish new relationships, as the Christian debt counselling charity says it is best used within a group context.
Rob Anderson, leader at the Stable Church in High Barnet, London, commented, ​"Kick Start is exactly what we need as we seek to support our friends and neighbours through increasingly difficult times. We are concerned that a great many will be negatively affected as the long-term impact of COVID-19 washes through into our community. The Kick Start resource will allow us to get alongside them with practical advice and support that will give hope and help them ​'kick start' their comeback… This is a godsend to small churches like ours, and we look forward to putting it into practice at the earliest opportunity."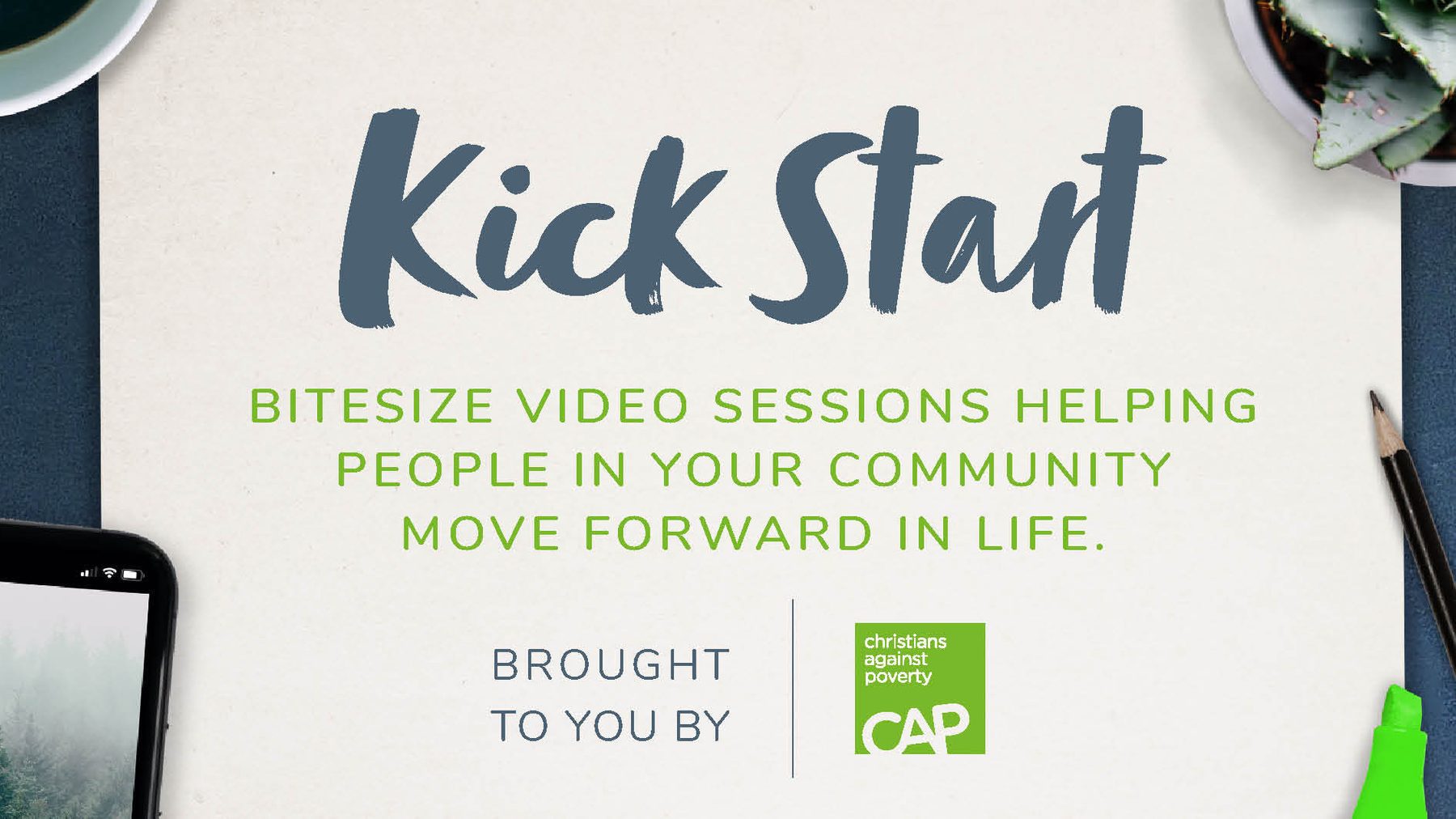 "It's a time for the church to shine brightly and step up to the opportunity." – Dr John Kirkby CBE, founder of CAP