It has been two years since I joined the Evangelical Alliance and assumed this role. It has been a joy to work alongside such an incredible team. Each day I am encouraged by my colleagues' love for Jesus and desire to see good governance restored to politics and law-making.
The purpose of our advocacy work is not to reinstall a Christian nation-state, but it is to defend the freedom to share the gospel and to ensure evangelicals are free from discrimination or harassment in public life.
Meet the team
The London team consists of Danny Webster, director of advocacy, myself, Nicola Martin, public policy officer (Westminster), and Damilola, advocacy engagement lead. Leading our public policy and church engagement work in Scotland and Wales we have Chris Ringland and Nathan Sadler respectively. In Northern Ireland Danielle McElhinney is our public policy officer and works closely with Dawn McAvoy, our Both Lives Matter lead.
What's been happening across the nations
It has been a turbulent year politically for all four nations. Despite this, the team have worked tirelessly and fearlessly to ensure the evangelical voice is understood and valued within policymaking across Holyrood, Senedd, Stormont and Westminster.
The team in Northern Ireland have published a new resource and held roundtables with faith, business and community leaders, to reflect on the last 25 years since the Belfast and Good Friday Agreement was signed and to reimagine a gospel vision for the future of the nation together.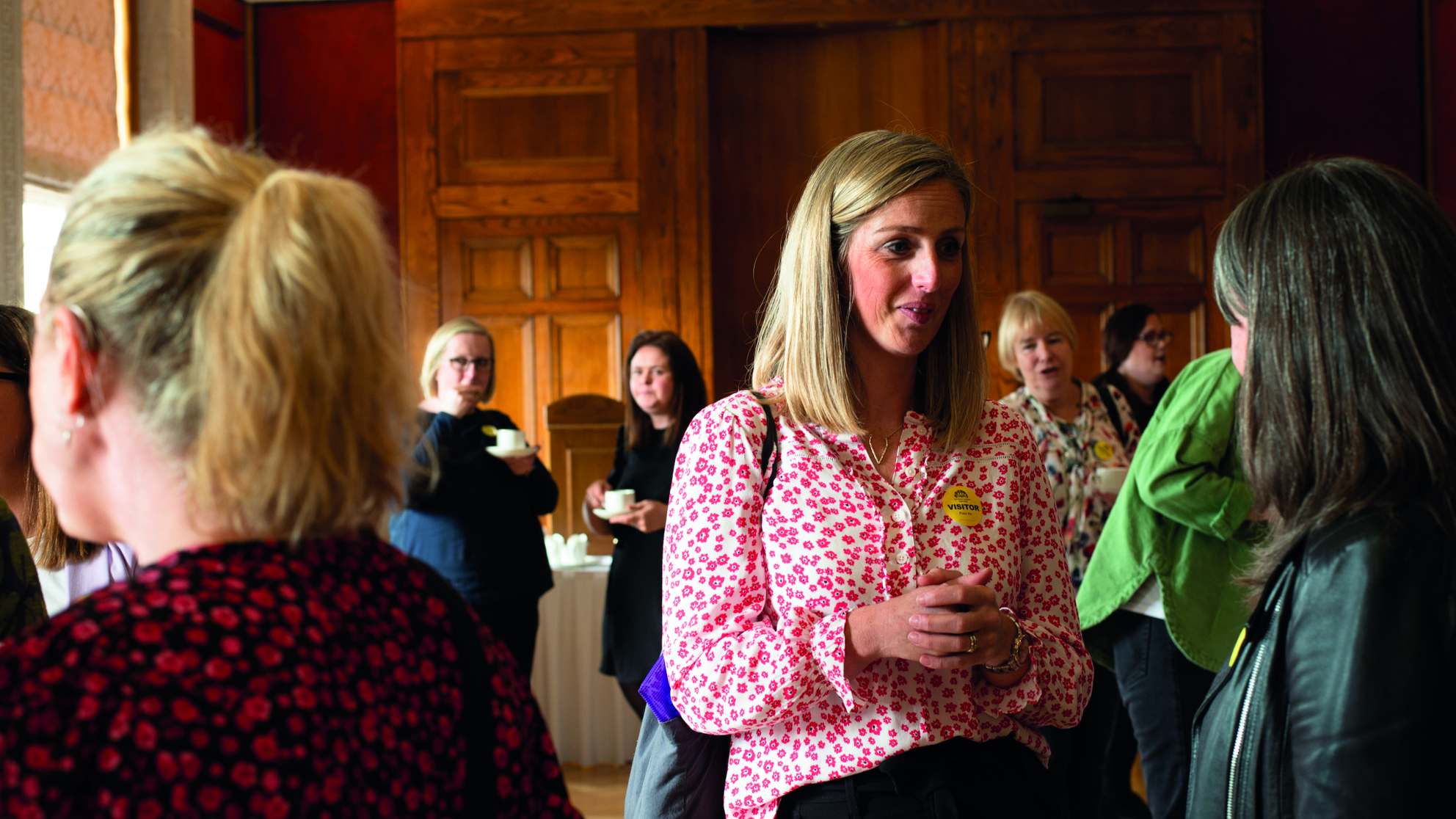 In Scotland, Chris has had to adjust to Humza Yousaf becoming the new first minister and with it a substantial change in policy priorities. It's been encouraging to observe how Chris continues to connect the first minister and Scottish parliamentarians with evangelical Christians and ministries in Scotland.
Between Westminster and the Senedd, the team have prioritised meetings with elected representatives and government officials to ensure Christian beliefs and practice are respected and valued in the government's new policy guidance on the relationship, health and sex education curriculum.
Five advocacy highlights from 2023
1. Increased speaking engagements across the four nations.
There has been a growing interest from members to know more about our UK- wide and nation-specific policy work. We have spoken at new member churches and summer Christian conferences (50 and counting).
2. A new resource from the Both Lives Matter team.
The publication of God unborn and a five-day devotional for churches. It is a great resource to consider Jesus coming as an embryo and how that frames Christian witness where pregnancy crises occur.

3 Northern Ireland campaign against poverty is growing in momentum and influence.
There has been good engagement in the Northern Irish media following the launch of Coalition of Christian Voices Against Poverty NI last August. In June 2023, the group wrote to the secretary of state for Northern Ireland, expressing deep concerns for planned public spending budget cuts.
4 Campaign to support women out of prostitution.
Evangelical Alliance Scotland and Restore Glasgow's ongoing campaign to see a law change in the soliciting of sex and to improve support services for women wanting to leave prostitution was well received from the Scottish Minister for Community Safety.
5 Meetings with government ministers and shadow ministers.
It has been encouraging to see both the government's faith minister, shadow ministers and advisers in the Labour Party express an interest to meet with evangelical church leaders as they develop respective policy positions on better faith engagement.
Stay connected with our advocacy work.
We produce Everything Advocacy, our monthly e-newsletter to keep members informed and updated on all our latest publications and articles from the team and during term time we also produce a weekly podcast Cross Section, where individuals from the advocacy team offer a faith perspective on the latest news and cultural headlines from the week.
What's our focus for 2024?
Next year our focus will be on the upcoming general election. Since May, the team have held regular meetings to plan general election communications and decide how we can best serve our members during and beyond the election.
Our current plans are to:
• Provide general election analysis through the Cross Section podcast.
• Survey evangelicals' attitudes to politics and the issues that matter to them and produce a report for the incoming government and elected MPs.
• Produce helpful videos and articles to support individuals to better engage their faith with politics.
Please do continue to pray for us as a team as we prepare, plan and more importantly discern the Lord's wisdom as we draw closer to the next general election. The election presents an opportunity for the evangelical voice to be heard across different public policy issues and in all four nations. It's vital that the incoming government recognises the importance of evangelical churches in bringing about social transformation within different communities.