When you think about Christmas, what comes to mind? Presents? Holidays? Snow? Fun and festivities? Popular Christmas songs paint a particular image, don't they? "Tis the season to be jolly…" "It's the most wonderful time of the year…"
Christmas is acknowledged worldwide, and everything points to a positive, happy time – a season to look forward to. It's not surprising then that most people associate Christmas with family, friends, exchanging gifts and enjoying a festive meal together. But, for some people, this is not the case.
Christmas, for them, is a time filled with trepidation and anxiety as they realise they don't have enough money to meet the demands of the season, and a festive meal is but a dream.

Christmas Lunch on Jesus (CLOJ) is an initiative that started in 2007 to provide underprivileged people in the London borough of Barnet with a Christmas lunch. Working with local authorities and other agencies, families in need are identified and recommended to receive a hamper. from the Brussels sprouts to turkey, a CLOJ hamper is filled with everything that is required for a hearty, healthy Christmas lunch.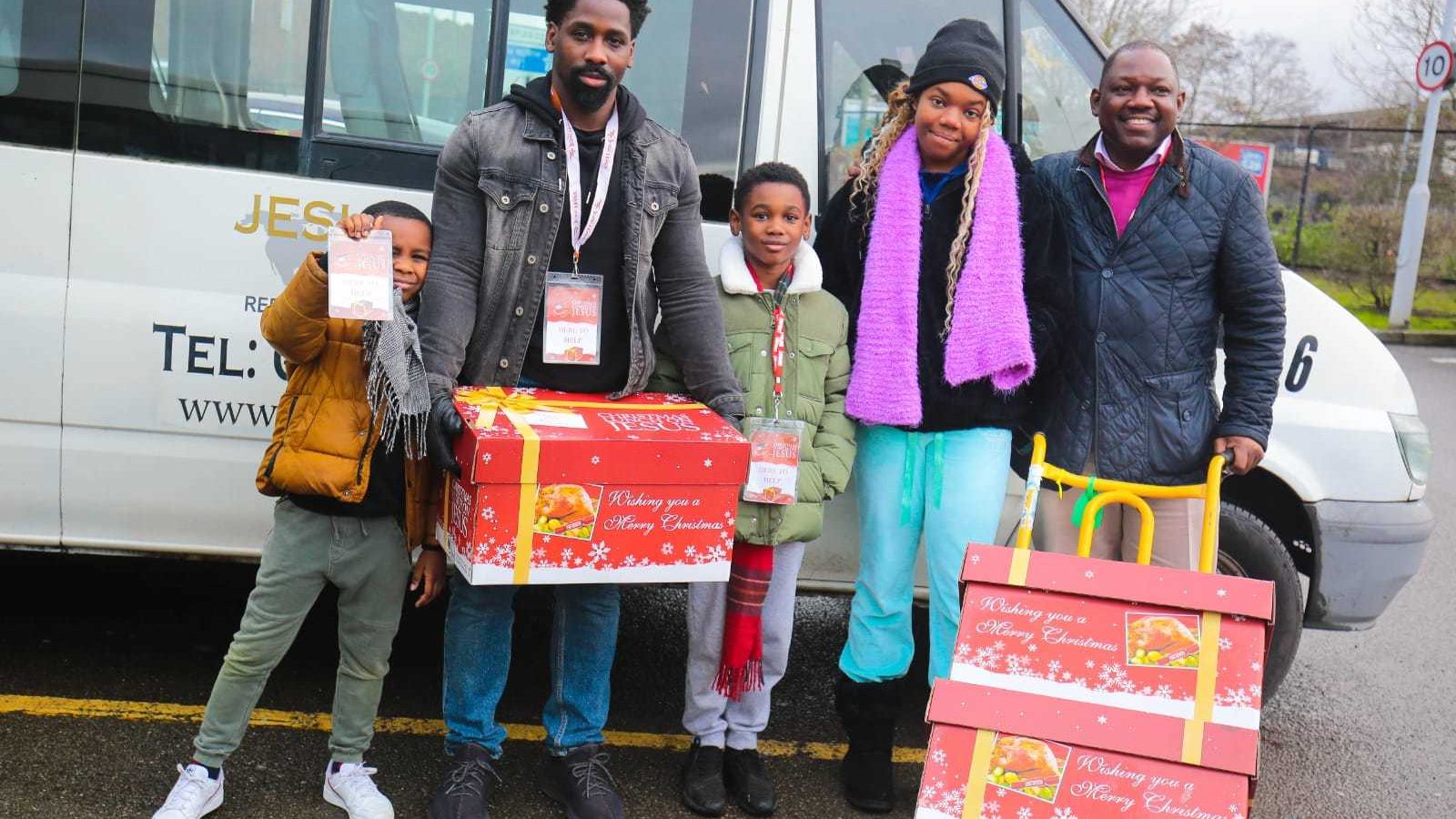 The hampers are given free to celebrate God's gift of Jesus to the world. Over the years, tens of thousands of the festive hampers have been given out. It has grown considerably over the years since, with multiple churches and organisations getting involved in distributing hampers in communities across the country. CLOJ now exists in 20 boroughs in London, 15 cities in the UK and three other countries as a franchise.

The outreach runs on the generosity of both church members and the public, who donate a given amount to sponsor a hamper. Recently, CLOJ has been supported by organisations and initiatives that have matched donations as part of their corporate social responsibility or community efforts.
It is our desire to see that no one in our community goes without a traditional Christmas lunch. The hampers are given free to celebrate God's gift of Jesus to the world.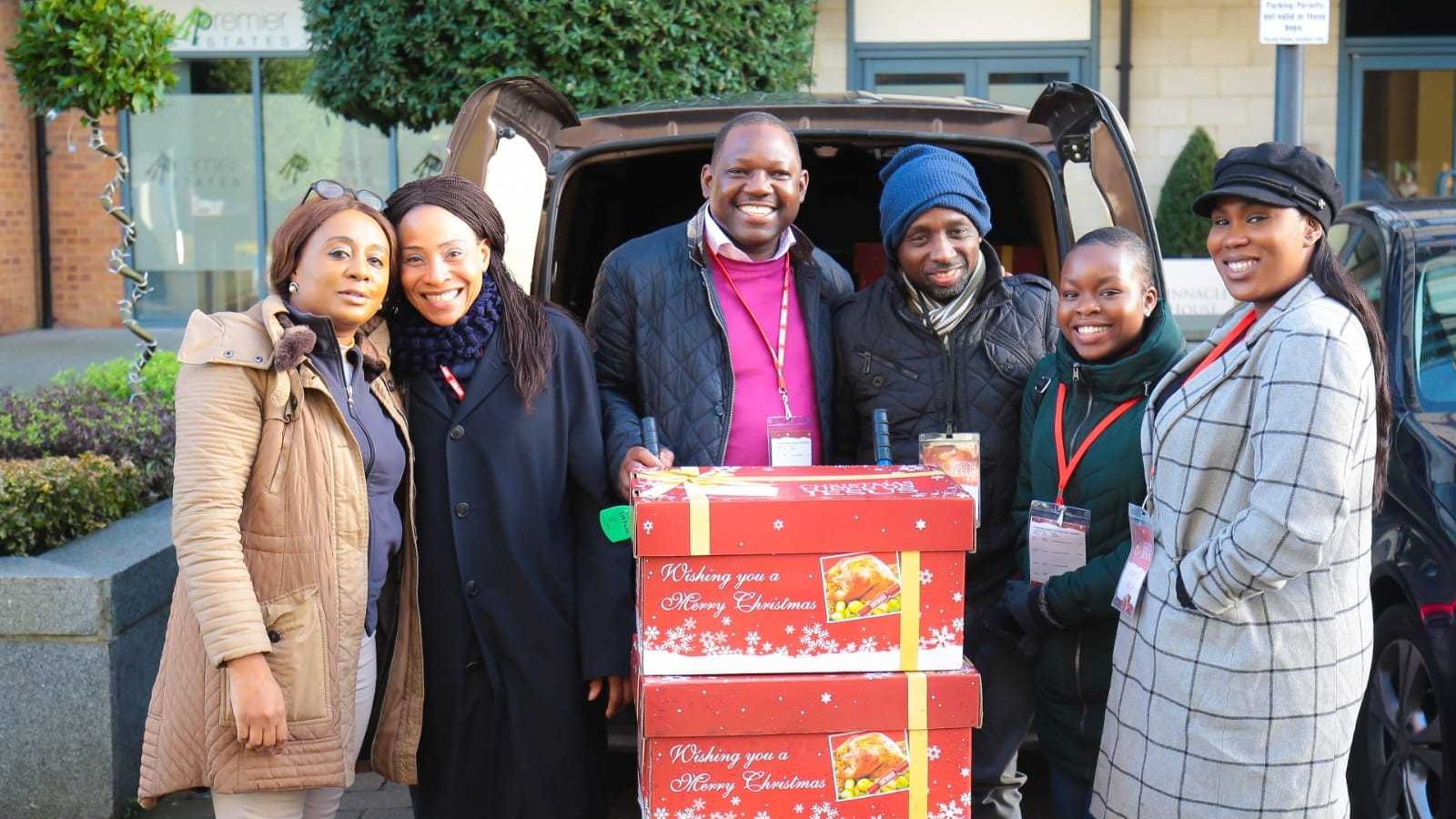 The tradition of sharing Christmas lunch is particularly poignant this year as the coronavirus pandemic has impacted job and food security for many. It has also forced us to be physically apart from loved ones. For many of us, our new reality of being locked in, wearing a mask when out and about, keeping two metres apart and constantly washing our hands, has taken its toll mentally. All of a sudden, the things we enjoyed are no longer ours for the taking.
We'll do things a little different this year, but hampers will be delivered (in line with the COVID-19 recommendations), as we partner with Love Thy Neighbour to demonstrate God's unstoppable love.
It is our desire to see that no one in our community goes without a traditional Christmas lunch. But we can only do this with your help. Donations are essential to the CLOJ project, and we depend on the generosity of people like you. So if you would like to make a difference in the lives of others this Christmas, and if you would like to order some hampers for your community, please get involved by sending an email to info@​christmaslunchonjesus.​com
Churches across the UK, like Jesus House, which has kindly shared this story, have tirelessly shown Christ-like service to those in need this year. It's great to be able to spotlight some of these stories of hope. Do watch out for more stories of hope that we will be sharing at the end of the year.