I'm so glad that our local community in Eastleigh embraces every bit of creativity and fun that's possible under current restrictions. That's why, as part of a church plant team, I want to ensure we make the most of this Easter by pointing them towards a fresh kind of joy and freedom that can only be found in Jesus. It's got me thinking, in all the busyness of returning to school and changes in restrictions, how we can find ways to remember the Easter story while we're on the go?
We know it's just as important to share the Easter story with our own children as it is to make Jesus known within our communities. So to get us started with both, I've come up with some ideas for a day-by-day journey through Easter in our homes and with our communities.

Getting ready for the journey
We often take a bag on a journey and our Easter journey is no different. Prepare a goody bag to support children through their Easter journey by including craft activities, a story, colouring sheets, and of course chocolate! You could give goody bags to friends and neighbour, and suggest doing the activities together virtually, post pictures on social media each day? You could also give out the latest Hope for All magazine from HOPE Together which includes a feature on the Guardians of Ancora app for children, a timely focus on wellbeing and true stories for the whole family to enjoy.

Maundy Thursday: An Easter tree
If you have a small tree at home then use that, but if not, you could collect some branches and put them in a pot or vase to create a mini tree.
At home – Hang small chocolate eggs on the tree and write or draw Easter prayers and thoughts on homemade decorations. You can add to this as you journey together from sadness to joy over the next few days.
To go – Put your tree in your front garden or on your front step, so people can take an encouragement along with a chocolate as they pass by your home.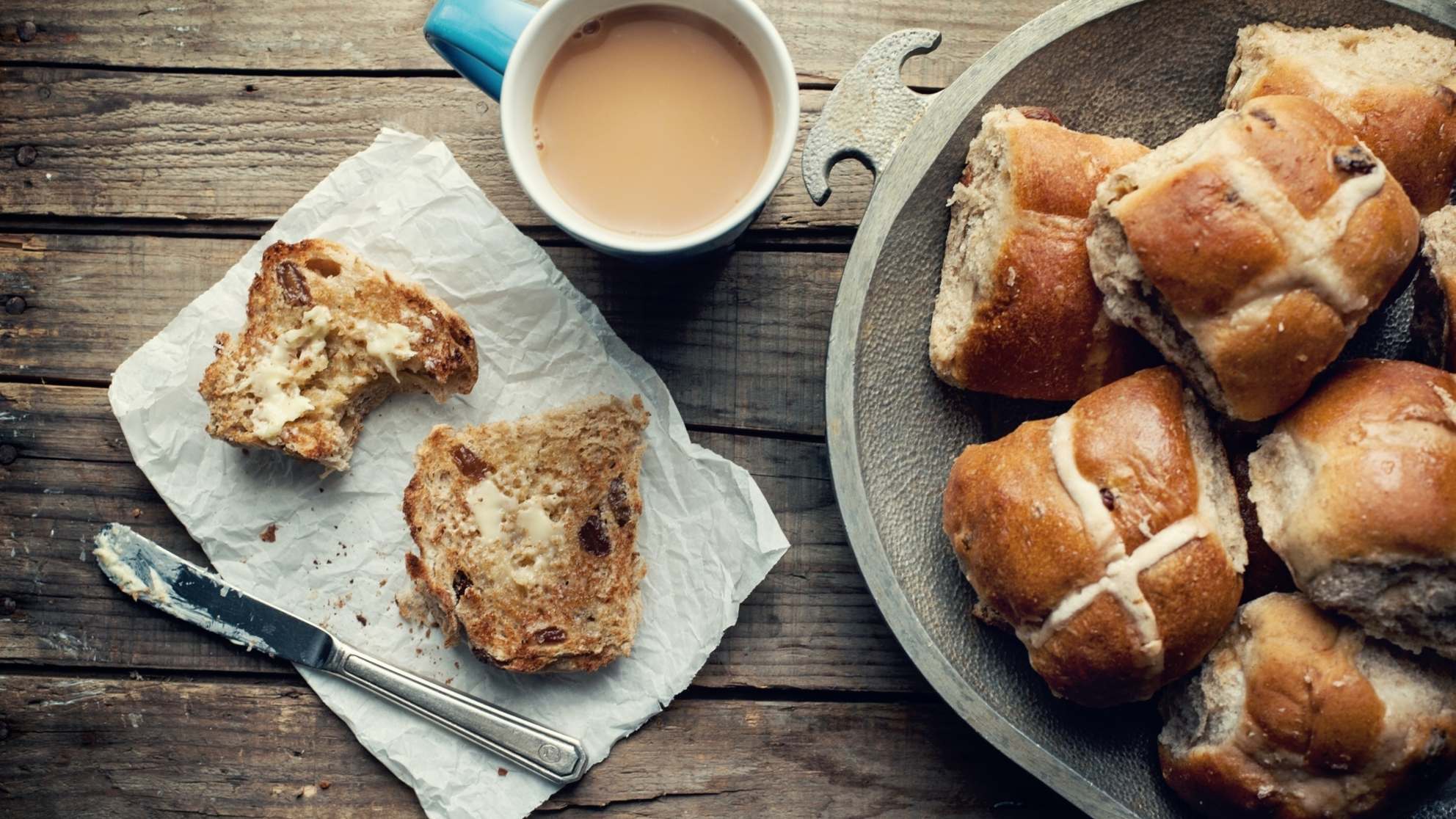 Photo by Jasmine Waheed on Unsplash
Good Friday: Start with a story
Before the excitement of crafts, walks, and food, let's anchor everything in the Easter story so we can build on that as we do some fun activities.
At home – Many kids may already know the Easter story, but if not – or if you'd just like a fresh way to tell it – then the Bible Society have shared some wonderful videos which you can find here. As you share the story together, why not eat hot cross buns and chat about why they have a cross on them. You might even want to make your own!
To go – To help your neighbours learn about Easter as a family, perhaps include an Easter story book or send friends a link to the Bible Society videos. My community also love Lego, so you could encourage people to make Easter-themed creations to display in the window as a fun thing to spot on daily walks or to post on social media.
Holy Saturday: Easter pebbles
Decorate pebbles with pictures and messages about the Easter story, then hide them around the neighbourhood for others to find. Make them bright and focus on the meaning of Easter, that Jesus is alive and offers us hope, new life, and freedom.
At home – To build further on the Easter story as a family, you could make an Easter garden on a tray or large dish, telling the story as you build your garden together.
To go – Encourage families to make their own gardens at home, perhaps starting with decorated stones they might have found in the neighbourhood, and then share photos on social media. You could even make a larger garden in a community space, but take care with numbers of people and safety.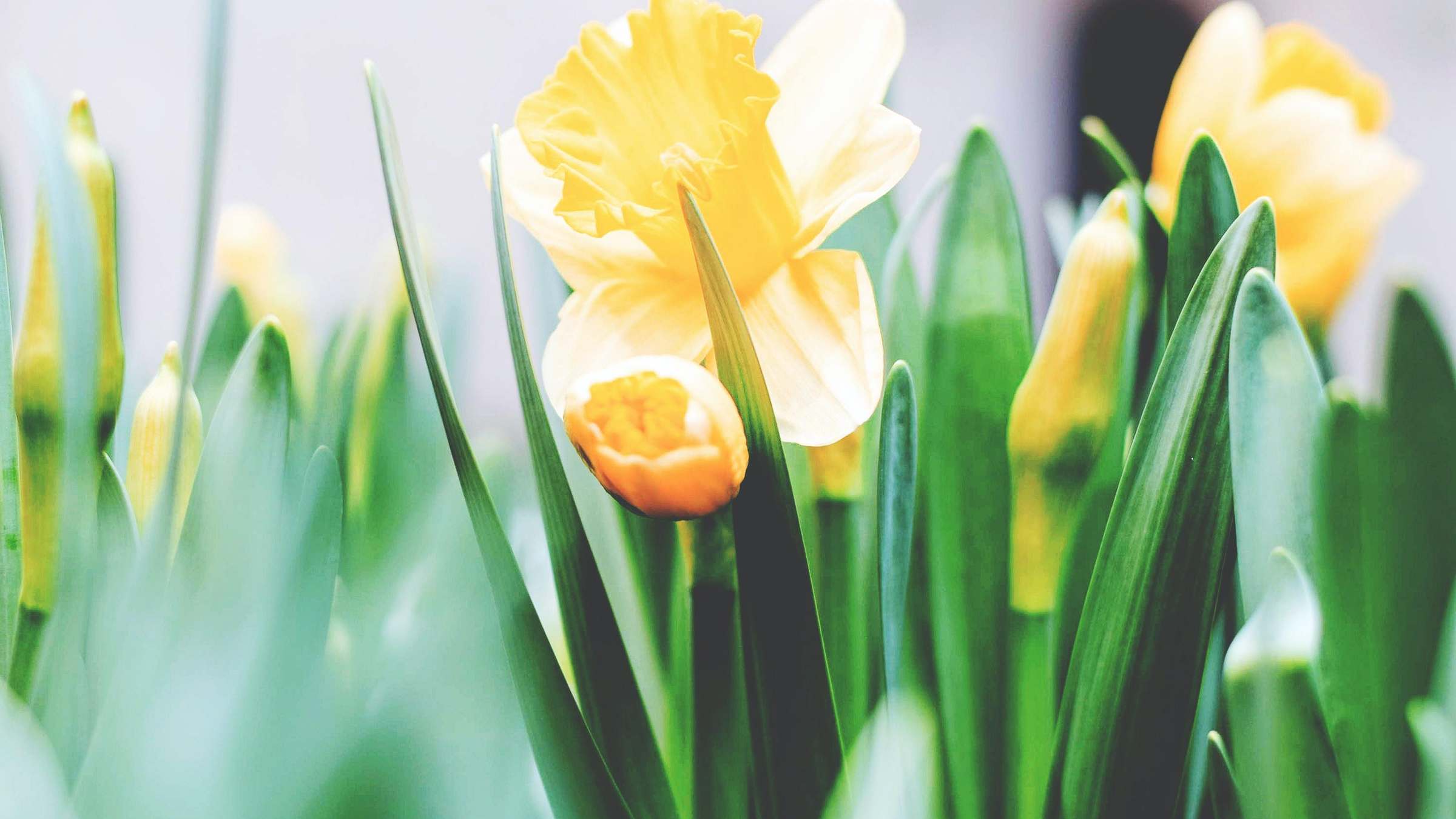 Photo by Tim Gouw on Unsplash
Easter Sunday: Snacks and a stroll
Although this year will feel very different, Easter Sunday is all about celebration, and what better way to do that than with good food at home and a great adventure outside.
At home – How about making Easter Sunday a real celebration with an Easter Bake Off? You could try making Easter nests or some sweet Easter buns, all with the aim of celebrating the abundant goodness of God! If you're up for it, you could video call friends to bake together, or drop some sweet treats off to a neighbour.
To go – Invite friends (another family or up to six people) to go on an Easter day walk with you to spot signs of new life as spring begins. Walking together gives a great opportunity to ask how people are doing, and take time to chat about different areas of wellbeing. The Wellbeing Journey explores six key areas of wellbeing that you might want to think about: physical, emotional, spiritual, relational, financial and vocational wellbeing.
Get creative
The ideas I've shared here only scratch the surface as there are so many ways you could get creative, have fun, and talk about the message of Easter this year. Whether it's Easter trails, egg hunts, egg marbling, or any activity involving chocolate, find something that works for you and your family, helping children to understand the meaning of Easter and bringing friends and neighbours on the journey with you.
The Easter story reminds us of the power and love of God, and that all things are possible for Him. The same power that raised Jesus from the dead lives in us now, which means that whatever our context, God is still in control. God is not in lockdown and His power isn't under restrictions; there is no limit to what God can do in us, with us, and through us this Easter.