Lou remembers making the life-changing decision to follow Jesus at the tender age of five. She remembers being drawn to the simplicity of understanding that she was loved by God and that He cared for her. Now at 48, she shares her passion to serve the church both locally and worldwide through her gifts.
Lou is a wife and mother of three, she lives in Brighton and attends Emmanuel Church where she serves on the worship team.
A self-confessed hugger and lover of people, Lou desires to share Jesus with others.
Her husband Nathan is the other half of the formidable pair; former drummer of PHATFISH, he is an accomplished musician in his own right and also produces. Lou and Nathan recorded several albums during the various lockdowns as well as hosting a wide array of events online, once concerts and speaking engagements were cancelled due to Covid.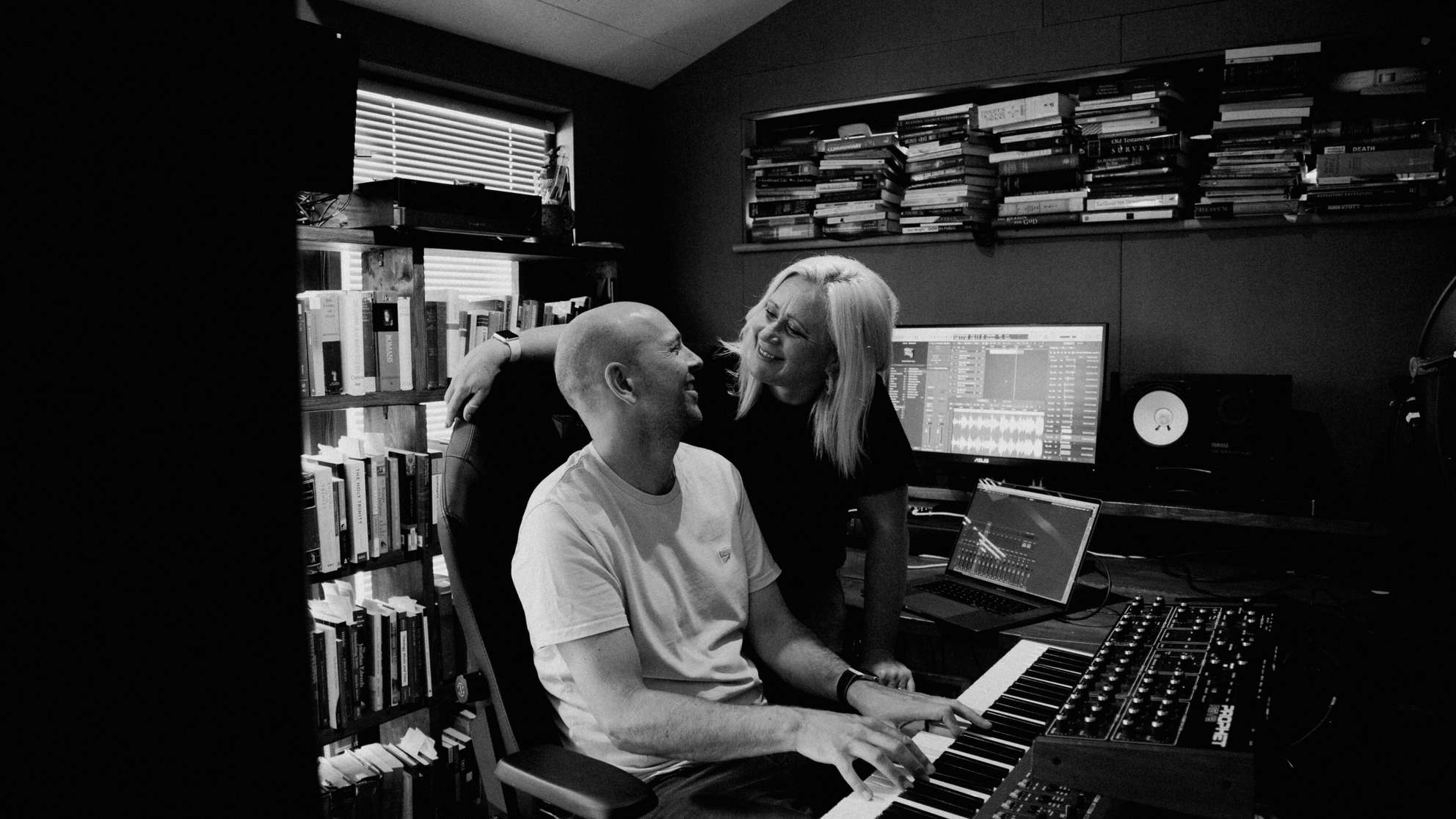 Lou desires that her music and testimony will continue to reach and touch the lives of others and that they too will come to know the beauty of God through it.
Grounded by her Christian upbringing she watched how her parents served the Lord and acknowledged Him in all they did.
"I remember Dad getting us up for morning prayers before school and we would always read daily bread as a family. We were raised with principles of generosity…he always told us to give the best away, and that has always stayed with me!"
Lou reflects on how her relationship with God and the depth of his love was revealed during a time of great hardship.
At 34, Lou lost her mum to cancer. ​"That's when the rubber really hits the road. My family and I sat around her bedside, we worshipped, we sang scripture, we prayed, we wept and we gave thanks. I can honestly say that I have never felt the Lord as close as I did in this moment. Despite all the sorrow, all the pain, all the loss, I felt His nearness, love and comfort in a tremendous way. The sting of death is real but the hope of that sting one day being finally swallowed up in Christ's victory is also very real. The peace that He gave us during such a difficult time was supernatural. It could only be God."

Despite all the sorrow, all the pain, all the loss, I felt His nearness, love and comfort in a tremendous way.
For as long as she can remember, she has desired to sing and share the good news of Jesus. ​"My parents said I used to sing around the house before I could string sentences together! I started writing songs more officially when I was a teenager – I would even perform some of these songs in my school assembly! From there, the song-writing has evolved depending on where the songs are being sung. I like to write story songs as well as ​'congregational' songs. For instance, I wrote a song called ​'My God cares for you' for a friend who wasn't a believer but had just lost her brother. It expressed that although we don't understand it all, I know that God cares for her. I also love writing with others and have written many congregational songs with my husband Nathan."

"My belief is that as we declare His praises and who He is, He is not only glorified in our own lives, but others will stop and say, ​'Surely God is in this place.' My heart and longing for the church is that as we worship the kingdom of God is revealed and there will be manifestations of healing, deliverance and salvation."
Lou is passionate about sharing the beauty of a God who is ever-present, ​"He is not just God of the first response moment of salvation but also the continued outworking of this salvation in our daily lives."
She expresses a longing to see people understand their great need for God, His loving provision and then His continued provision as we walk in this life and until He comes again.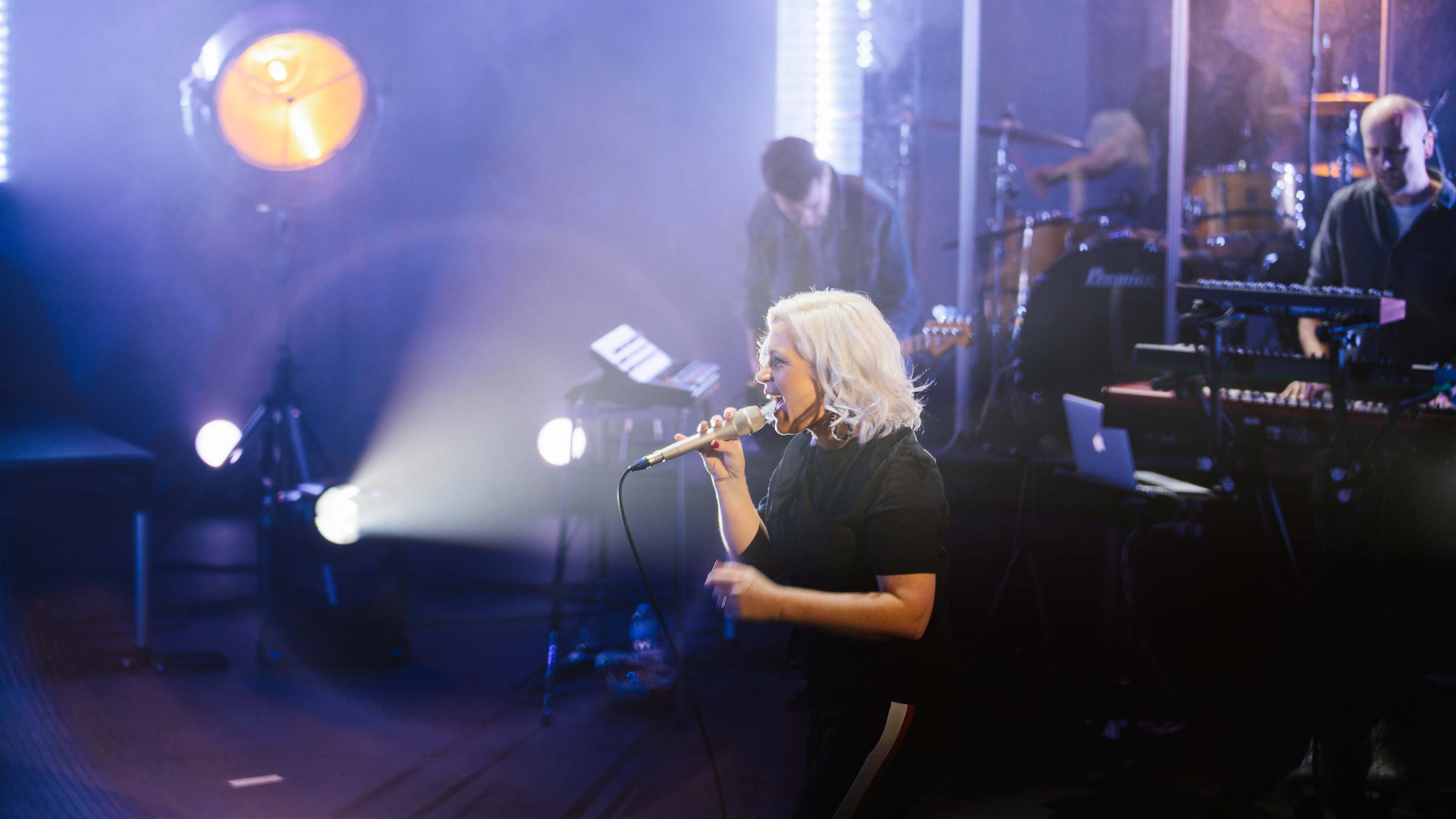 Lou feels that as a worship leader she has an opportunity to share this message in a unique way.
"As a worship leader my role is not to perform or ​'do the worship' but it is to serve. To serve the congregation and give them songs and tools to help them worship God themselves. My hope is that more and more we hear the sound of the congregation rising, the people of God praising and that my role as the leader is just to put a few markers in here and there."
"The most wonderful times of corporate worship for me are when we as a body worship. The sound of God's people passionately praising His name. Yes, I believe that God has gifted me to lead and gives me new songs to sing and sight for what He's doing at times, but my job is always to lead people to the throne and to be part of releasing the sound of His people and His praises."