As we mourn the loss of Queen Elizabeth II, we thank God for her faith and her life, defined by service and commitment to her God and country. The longest-reigning monarch, the Queen was well-respected around the world, and an inspiration to many Christians as she lived out her faith as a leader in the public square.
Perhaps the first known outward sign of the Queen's deeply held faith was when she was 13 years old.

The young Elizabeth handed a Christian poem to her father which read: ​"Go out into the darkness, and put your hand into the hand of God. That shall be to you better than light, and safer than a known way." The King went on to quote this poem in his 1939 Christmas speech to encourage Britons facing the challenges of a second war.
Elizabeth dedicated her life to her people (and asked for prayer) eight years later, on her 21st birthday, and at her coronation in 1953, when she promised to govern her country, the young Queen prayed, ​"God help me to make good my vow, and God bless all of you who are willing to share in it."
In front of the 20 million people watching the ceremony, she also promised to uphold justice and mercy and ​"maintain the Laws of God and the true profession of the Gospel".

God help me to make good my vow, and God bless all of you who are willing to share in it.
A lifetime of service
Throughout the 70 years of leadership that followed that coronation day, the Queen demonstrated the high value she placed on duty and service to her people. According to the royal family's website, she saw ​"public and voluntary service as one of the most important elements of her work."
She carried out more than 15,000 official engagements, visiting charities and schools, hosting visiting heads of state and leading the nation in Remembrance and celebratory events. The Queen was also dedicated to emphasising the importance of peace and resolution. In 2012, at a charity event in Belfast, she shook hands with Martin McGuinness, a former IRA commander, in a symbolic gesture which was seen around the world as a sign of reconciliation.
Her garden parties and investitures were an important means for the Queen to encourage and recognise achievements and important contributions made to improve the life of the nation and the Commonwealth. Across her lifetime, she lent her name and support to over 600 charities by becoming patron to them, including member organisation Bible Society. Her patronage increased the profile of those charities, and raised awareness in the public for their important work.
The Queen's Platinum Jubilee earlier this year was an opportunity for people to come together and create shared local spirit. ​"I have been inspired by the kindness, joy and kinship that has been so evident in recent days," she said, ​"and I hope this renewed sense of togetherness will be felt for many years to come."
Faith in the public square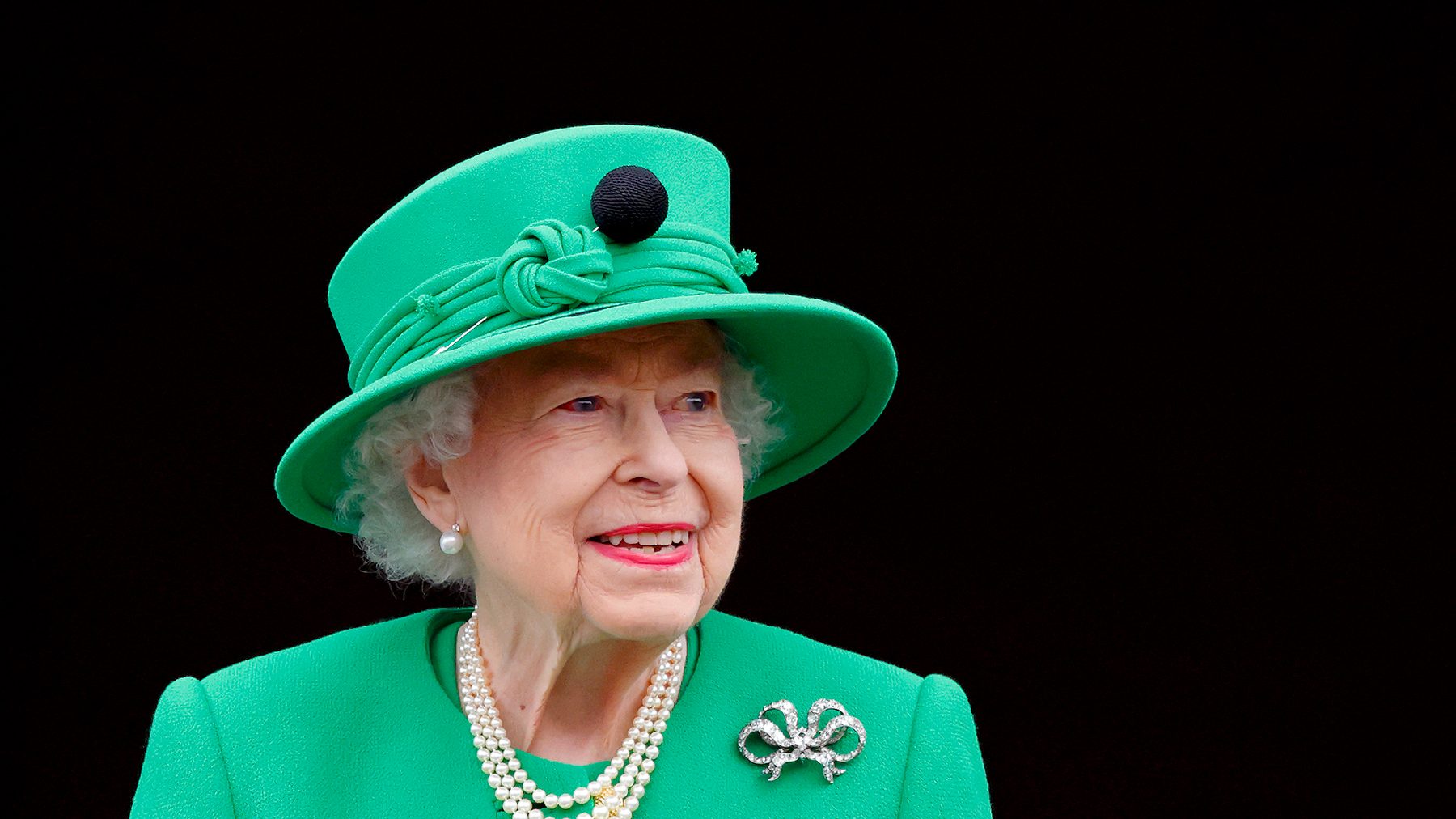 The Queen frequently expressed her Christian faith in public. She shared her hope that her family would follow Jesus saying: ​"I would like nothing more than that my grandchildren should hold dear His ideals."
In 2002, she said: ​"I know just how much I rely on my faith to guide me through the good times and the bad. Each day is a new beginning. I know that the only way to live my life is to try to do what is right, to take the long view, to give of my best in all that the day brings, and to put my trust in God… I draw strength from the message of hope in the Christian gospel."
Christmas broadcasts
The Queen's annual Christmas broadcasts were watched by millions, and she openly shared her faith using this platform. For example in 2012, she talked about the God ​"who sent His son to serve not to be served and in doing so restored love and service to the centre of our lives in the person of Jesus Christ."
Again, in 2014, she said, ​"For me, the life of Jesus Christ, the Prince of Peace whose birth we celebrate today, is an inspiration and anchor in my life. A role model of reconciliation and forgiveness, He stretched out his hands in love acceptance and healing."
She mentioned Jesus Christ in her Christmas addresses to the nation and the Commonwealth, as the climax of her broadcasts. She often came back to the themes of forgiveness and loving your neighbour and pointed to Christ in her Christmas speeches making it clear that He was not just a teacher or philosopher but ​"the Saviour" with the ​"power to forgive".
Queen Elizabeth and the church
The Queen held the title of Supreme Governor of the Church of England and Defender of the Faith. She placed great importance on going to church, attending weekly. She brought the princes William and Harry to a local Balmoral church following the tragic loss of their mother Diana.

I know just how much I rely on my faith to guide me through the good times and the bad.
She invited a different church minister to spend time with her family each weekend of her Balmoral holidays, employed John Stott as her chaplain for a season and has been known to stage a children's Christmas party in the Buckingham Palace stables, expressing a hope that it ​"helps to bring the traditional story alive".
The Queen's character and lifestyle
Her lifestyle reflected Christian values such as service, forgiveness, reconciliation, piety and it is thought that prayer was an important part of the Queen's life. She thanked people for their prayers in her ​"annus horribilis" speech, prayed daily, and spoke about the power of prayer.
Supporters of the Queen note that she was dignified, and worked hard, maintaining 50-hour working weeks for most of her working life.
Many were inspired by the Queen's vulnerability and resilience in the wake of the loss of her husband, Prince Philip, illustrated so profoundly by the photograph which emerged of the Queen seated alone at his funeral.
Her legacy is one of devotion and service to her people and a consistent and sustaining faith in God, one of the most well-known Christian public figures in the world. You can read more about the Queen's Christian faith in The servant Queen and the King she serves by Bible Society, HOPE Together and LICC.
We are praying for the royal family as they mourn the death of her majesty. We pray that they would find comfort in God as they grieve. We thank God for her life and service to this nation.