Mike Causey joined the Abernethy Trust as chief executive officer in July, replacing Phil Simpson, who had been with the Scotland-based organisation for 36 years.
Originally from the Lake District, a place he credits for helping him to understand God's presence, Mike, pinpointing the mountain- and lake-side ministry of Jesus, shares the role the outdoor adventure centre seeks to have in strengthening believers and facilitating the proclamation of the gospel.
Before the Abernethy Trust featured in the July-August edition of idea magazine, many of our members and the wider evangelical community may not have heard of the Scotland-based Christians organisation. If you could sum up Abernethy in your own words, in a few sentences, what would they be?
Abernethy is an intentional community of followers of Christ, in a wonderful network of locations where we experience God through creation. Our primary aim is to be ambassadors for Jesus Christ, and we have an incredible set of locations and facilities where we can do that. It's through the sense of 1 Thessalonians (the sense of gossiping the gospel) that guests can come to hear and see faith exuded from the staff and learn what they know of Jesus Christ.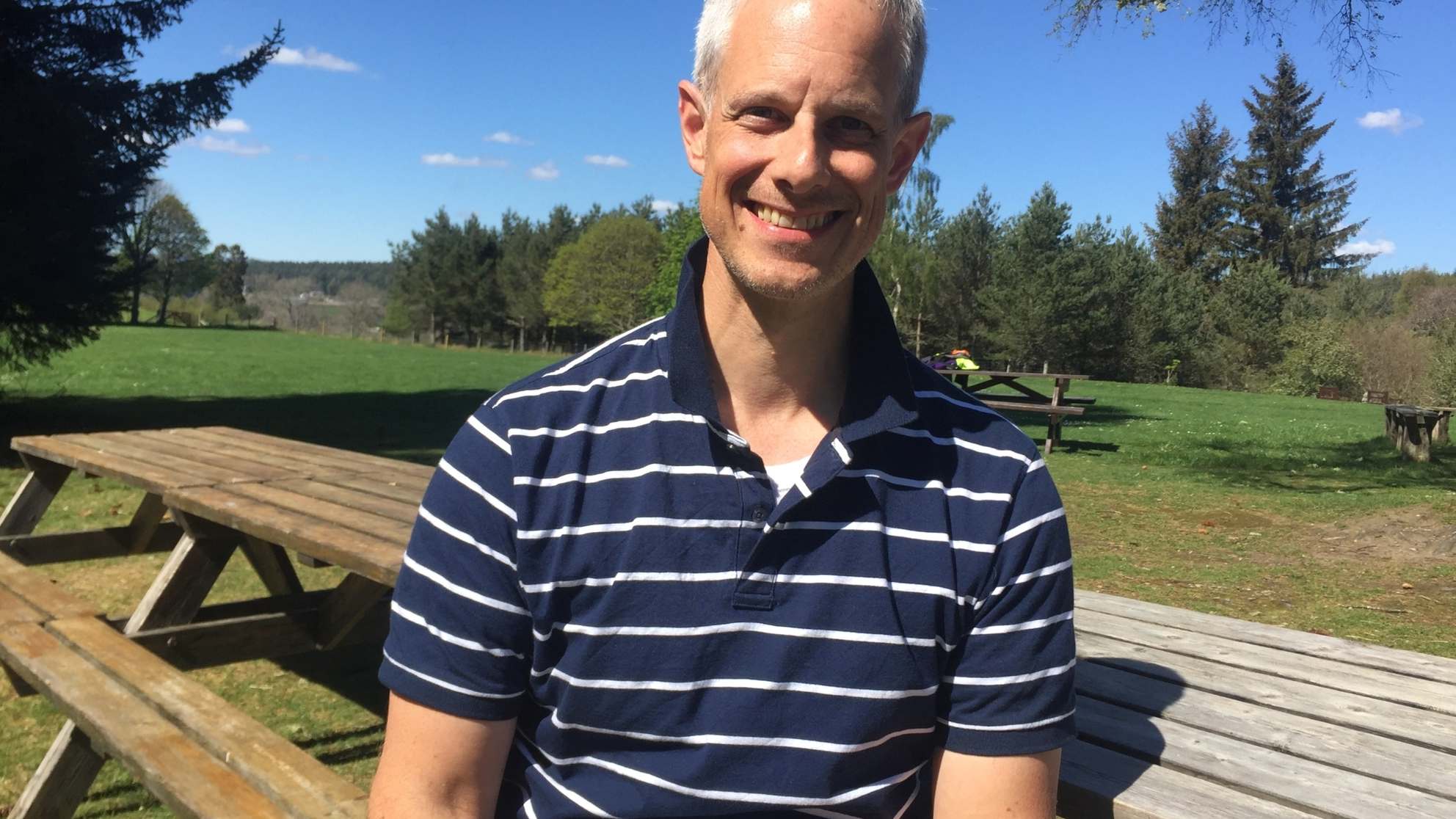 Mike Causey, CEO of Abernethy Trust
You have been described as a coffee enthusiast who grew up in the Lake District. Can you tell us a little more about you?
I do love coffee and I do love the outdoors. My wife, Rachel, and I ran a little coffee shop business with my brother-in-law in an old Victorian pottery down in the south of England. We wanted to both live and work in a community where we were missional as part of a church plant. However, as a man who has now lost his senses of smell and taste, coffee is now simply a wonderful memory: I continue to drink it and try to remember what I used to love about it.
I love the outdoors because of the Lake District, and mountains are where I have most acutely and wonderfully understood God's presence. I have a renewed understanding each time of how great He is. I love growing in faith, and my understanding of leadership is: moving people onto God's agenda. If you were to meet me, or if I was to work or serve alongside you, that's what I'm about.

Moving to Scotland from Tianjin, where you and your family have lived since 2015, to take up the role of chief executive officer (CEO) at Abernethy is such a big step. Why did you stand down as director of leadership formation at education consortium LDi in China for this post?
At the end of 2018, my wife and I prayed for three months specifically and intentionally about what God would have us do next. We believed that through our own Bible study, through prayer, and through the counsel of those who know us well, that we were nearing the end of the work that He had called us to do in China.
The same week some people involved in Abernethy in the UK reached out to me and shared a beautifully-described role of the Abernethy CEO, both as an organisational leader and also a spiritual leader. Rachel and I were prompted to see this as the next step in following His agenda.
Despite spending the bulk of your career working in business, you have amassed a wealth of experience in education, outdoor learning, discipleship and church planting. How will you apply your mix of skills and knowledge in this role?
Most of my experience has been in business. The last four years have been a huge learning curve in China, helping to lead a network of international schools. Prior to that, we helped plant a church in the south of England.
My depth of commitment to making disciples feels like an acceleration over the past four years, as God showed us so many ways in which living life to the full in obedience to Him needed deep and vulnerable growing together with other believers.
At Abernethy we desire to speak about our faith in all we do. This needs us to be shoulder-to-shoulder in faith and sharpening one another in obedience as disciples.
As a father of four school-age children, will the parenting experience you have influence how you lead at the Abernethy Trust – an organisation that runs many activities for young people – and the operational decisions you make?
I believe that my first leadership role is in my home, with my wife and children – it will absolutely spill over to how I lead in the trust; I just can't help it! If I can be someone who will listen, that they can ask questions of, I'd be delighted to do that for the team.
What do you foresee yourself doing in your first six months as CEO? And do you have long-term goals for the organisation and the communities it serves?
It's been a delight in the first few of months to meet people from many varied Christian organisations in Scotland. I've realised how much of a heritage Abernethy has: so many people having gone through this place and grown in their faith.
In the coming months, I want to be the loudest and warmest advocate for Abernethy with everyone I meet. And I want to meet those who might be partnering with us in the work that we do.
My long-term goal is to move Abernethy's team ever closer to Christ: to lives of gospel fluency. Therefore, ensuring that whatever we do for guests, we know the team are ready to share the testimony of what God is doing in their lives with those people.
In Abernethy's profile in idea, Amanda Robinson spoke of the potential of outdoor education to reach people of all ages with the gospel. What can the wider church learn from this technique?
I believe that more believers in church would benefit from having a greater capacity to tell stories about Jesus Christ in all sorts of outdoor contexts.
Christ spent 40 days in the mountains before He was tested. He was regularly teaching his disciples on the mountainside or at sea. It was a very common environment. We serve a God who was seen in both fire and cloud on the mountain. His Son walked on water and stilled the storm.
I deeply believe we have much to offer to the church. We are a body of believers working in the amazing outdoors of God's creation, who serve Him and pursue His commission to all of us, which is to preach the good news of Jesus Christ.
The Evangelical Alliance seeks to help unite evangelicals so that together we can make Jesus known. In what ways can local churches and individual Christians support Abernethy's work, and vice versa, for the sake of the gospel?
I have a hope that we could partner with mission organisations, some Bible colleges perhaps, to train up missionally-minded believers, who through gaining qualifications through our School of Adventure Leadership, might find doors opening so much more easily for them into other countries. Our school would train them in some of the most appropriate and best qualifications in the UK.
We love to receive people who come and serve with Abernethy through employment and volunteering. It could be a gap year, it could be working for us across our hundreds of acres of countryside and buildings.
My prayer is that over these coming years we can see new ways in which we can serve in the UK and send out people to serve anywhere in the world, using the skills that we've been practising over the past 48 years.