Have you ever stopped to consider what it means to love your neighbour as yourself? Do you know who your neighbour is? Is it Bob from next door, Sian from the HR team, the Amazon delivery driver, or someone further afield?
Against the backdrop of today's western post-Christian society, what is love? Those of you who enjoyed pop music in the 90s will know a singer called Haddaway attempted to answer that very question, and there have been many musicians, philosophers and writers before and after him who have reflected on that question too.
God is love

As Christians, God calls us to love our neighbour, and the command to do so is mentioned at least eight times in the Bible, with many more references to loving one another. And do you know how many times the word love is mentioned in the Bible? It depends on the version you have, but in the English Standard Version it is apparently mentioned 551 times! The neighbourly love it is talking about is ​'agape' love, which means the fatherly love of God for all, as well as our love for God. Agape love is giving, entirely unselfish and not concerned with yourself.
1 John 4:8 tells us God is love. We know this phrase can be interpreted many ways, often to suit our own agenda, but if we read on in the chapter, we get helpful clarity in verses 9 – 10 which say, ​"This is how God showed His love among us: He sent His one and only Son into the world that we might live through Him. This is love: not that we loved God, but that He loved us and sent His Son as an atoning sacrifice for our sins."

This is love: not that we loved God, but that He loved us and sent His Son as an atoning sacrifice for our sins.
What about me?
As believers, we know that God's love is undeserved and unconditional, and we know that it is impossible for our Father in heaven to love us any more than He does; He has lavished love on us. Indeed, God sees us as ​"the apple of His eye" (as we see in Deuteronomy and Psalm 17). To be the apple of someone's eye clearly means that you are being gazed upon and watched closely by that person. You are God's cherished child!
As we grasp how deep the Father's love is for us and respond by seeking to love Jesus more every day, this can spur us on to love our neighbour as ourselves. That may take a while, it may take a lifetime, but daily by God's grace as we continue to pray and meet Him in His word, we will grasp some of how much we are loved, how precious we are to our Lord, and then I hope, we will want to love our neighbour.
Who is my neighbour?
The origin of the word neighbour is ​'near dweller', and so the people who you are in regular contact with are a good place to start, whether they live next door or are a family member, friend, or work colleague. This also doesn't rule out that our neighbours in God's eyes are all of His children and this therefore extends to neighbours in foreign lands and distant places too.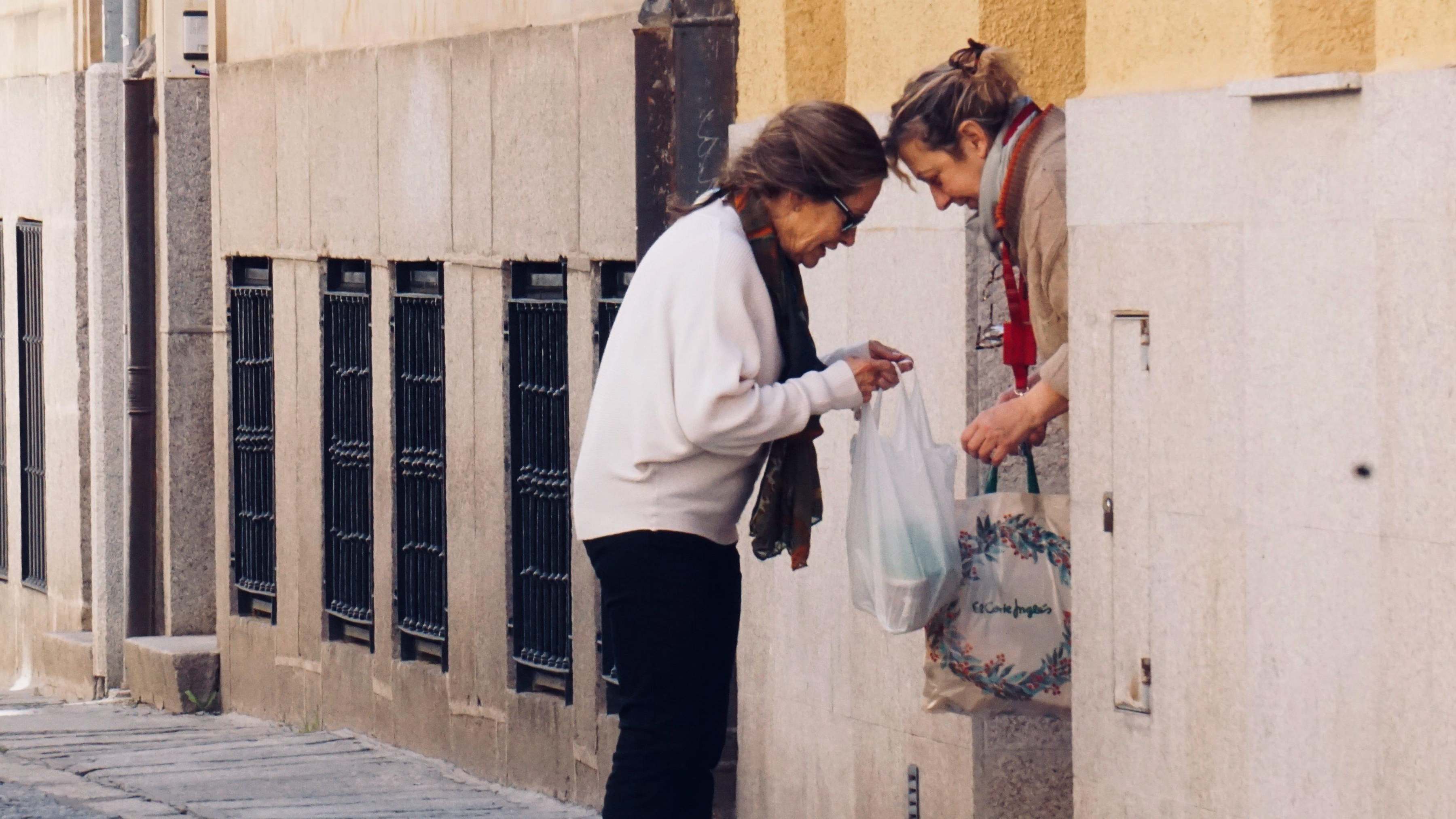 Commission impossible?
As God has loved us, we love one another. It may feel hard or scary, but we are not alone.
Keep it simple
We don't need to feel overwhelmed, and there isn't a one-size-fits-all approach. But there are some helpful principles:
1. Pray. God calls us to love our neighbour and we know He can do ​"immeasurably more than all we ask or imagine". Let's always commit our thoughts and actions to Him in prayer.
2. Be intentional. Know why you are seeking to love your neighbour, and who you are focusing on. We want to share God's love, which means serving others and ultimately wanting them to know Jesus as their Saviour.
3. Be relational. As we share the love of Christ with our neighbour, we share our hearts, and in doing so can form deep bonds with those we are serving, often receiving far more than we give. As we love our neighbours and give of ourselves, we can rejoice, knowing we are faithfully obeying God's command.
4. Persevere. Keep going! The longer we prayerfully serve and love unconditionally, the more even the hardest of hearts are softened. The more we keep going, as well as lovingly and sensitively seeking to share Jesus (and this may take time), the more we are demonstrating the agape love of God for His world.

As we love our neighbours and give of ourselves, we can rejoice, knowing we are faithfully obeying God's command.
Hope for the hopeless
We are called to love our neighbour because God chooses to invite us into His story. We have an opportunity to share the only Hope there is. Whether we offer to do the shopping for an elderly neighbour or invite a work colleague to lunch, whether we show regular interest in how the barista in our coffee shop is or invite a friend to explore who Jesus is, as we pray and seek to love our neighbour, we will be pleasing our Lord, growing in our faith, and playing a part in changing lives.