The news stories around this one-year war anniversary are overwhelming: tens of thousands of people killed, 13 million people displaced, families separated and traumatised. Yet I've also been moved as I've heard from several of our members, not only how they have been praying and taking practical action over the past year, but how they intend to continue helping despite new and continued challenges. As this conflict rages on and thousands of Ukrainians in the UK face homelessness and unemployment, we can be inspired to keep on praying and offering much-needed practical support.
Sustained support on the ground
"Everything has changed for us… It was a nightmare we couldn't wake up from." That's how the Orlov family, from Kherson Oblast, remember the early months of the invasion when they were forced to leave.
When they returned, they found their home and village destroyed — but they're determined to rebuild. ​"It will become our personal victory," they say.
Mission Without Borders (MWB) has been working to supply families in Ukraine and Moldova with what they need to survive. Working with local churches, they have helped more than 76,000 families – such as the Orlov family.
Somehow, thanks to MWB and everyone who supports them, the family feel that they are not alone: ​"It makes our hope that our lives will be restored even stronger." MWB are sharing more stories like these in a commemorative booklet Reflections on Ukraine: one year at war to encourage readers to support their work.
They have been working with Ukrainian photographer Misha Vaveliuk, who hopes his online gallery will help people feel closer to those affected. ​"People carried so much inside them," he reflects, ​"they still do."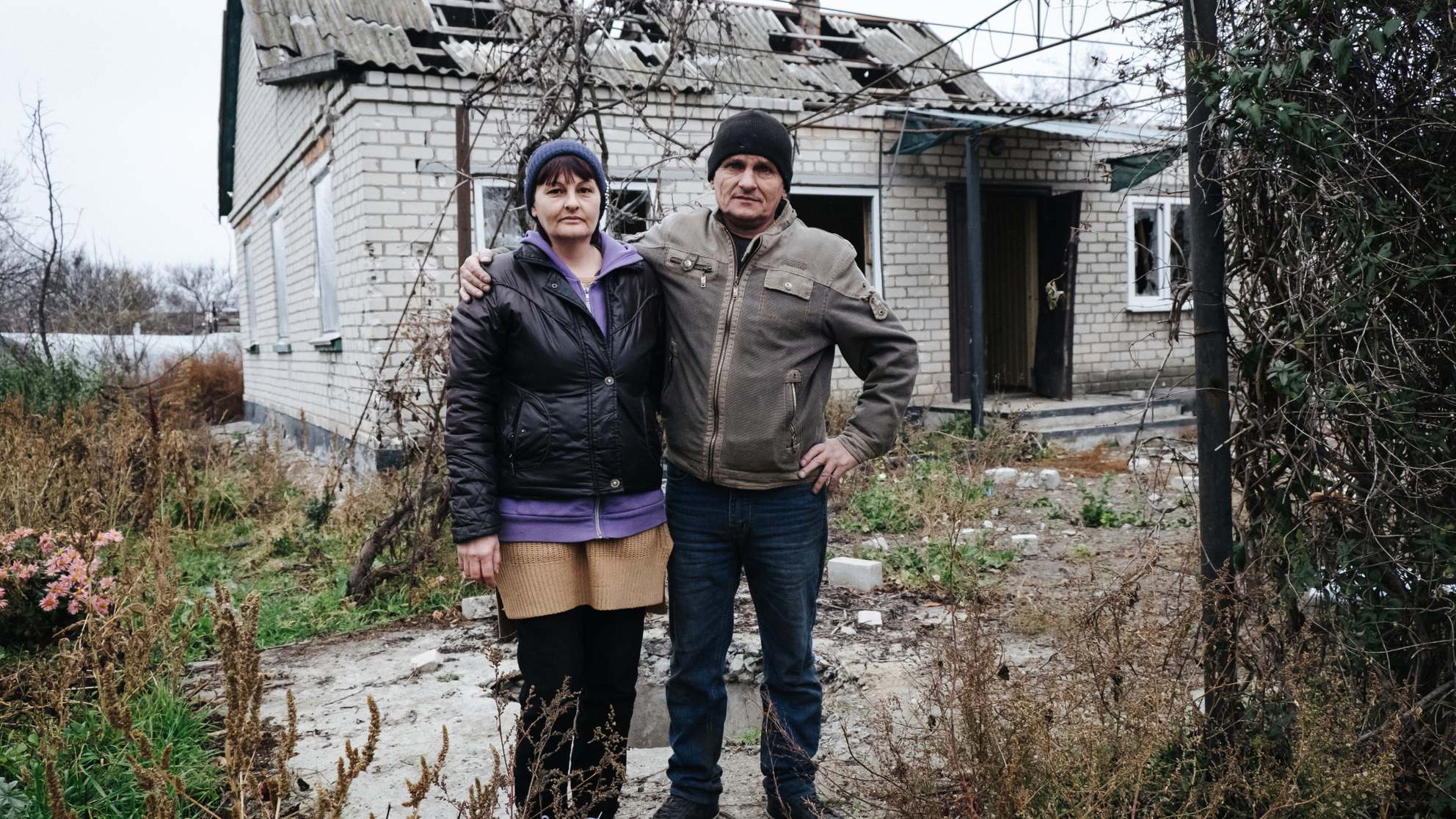 Standing in solidarity and prayer
A tsunami of mental health issues is looming for the children of Ukraine.
Chris Palusky, World Vision's director for the Ukraine Crisis Response, reminded us that for many children in Eastern Ukraine, the conflict has actually been going on for nine years. ​"Children are struggling to cope with trauma piled on top of trauma," Chris explains, ​"based on the experiences of other children and families affected by conflict, we can expect that over 1.5 million children in Ukraine may develop depression, anxiety, post-traumatic stress disorder (PTSD), bipolar disorder or schizophrenia as a result of their experiences during the war… Without peace, children in Ukraine will continue to pay a severe mental, as well as physical, toll."
Chris hopes that UK Christians will stand with World Vision in solidarity and in prayer for the people of Ukraine, especially children – please pray along with his prayer points at the end of this article.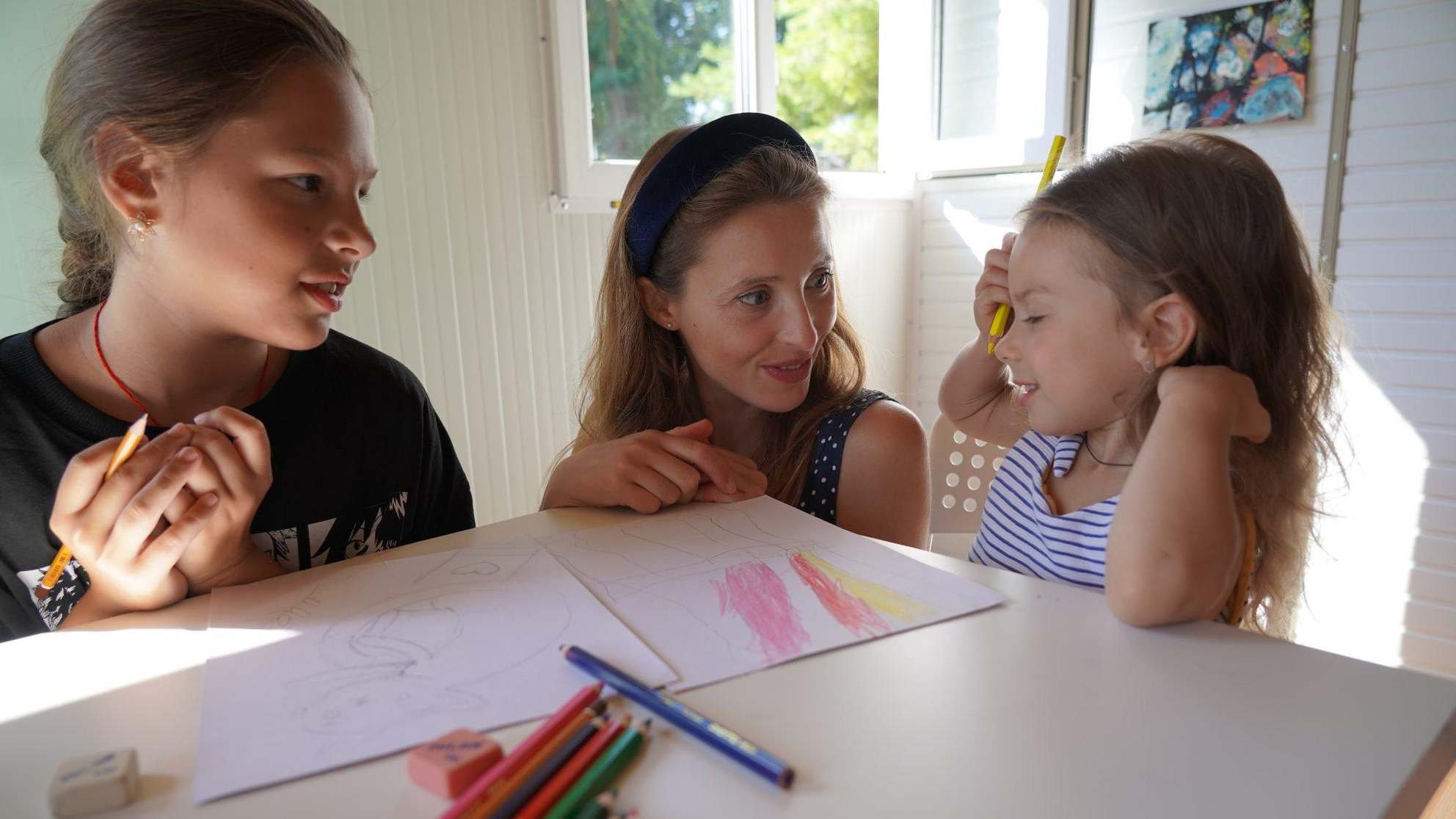 What about Ukrainians in the UK?
More than 110,000 Ukrainians fled to the UK in the last year, but the government's initial sponsorship hosting scheme ended last summer and sadly, 4,295 Ukrainians in the UK have found themselves needing homelessness support over the last year. Recent research by the Sanctuary Foundation, established by former Evangelical Alliance director Krish Kandiah, shows that many Ukrainian refugees in the UK continue to be hosted and have had a truly positive experience with their hosts, but only 16% have been able to find their own private rented accommodation.
"A safe place for those on the run…"
I spoke with Rev Dr Nathan McConnell, who leads Downfields Main Church in Dundee, whose doctoral research focused on asylum-seekers, refugees, migration and political theology. He shared that, while there's often a rush to provide aid in the early stages of a crisis, it's important for churches and individuals to examine their position and remember that sustained support is needed. This involves counting the cost and making sure that support given is tenable. But he still encourages others to give and ​"see what God does!"
His church has been generous in helping others (through partners, they even established a school in the Czech Republic for refugees) but amazingly God has ​"replenished" them to continue giving. Last year, the church's sanctuary room was filled seven feet high with bags full of donated supplies for Ukrainians. He was concerned that they wouldn't manage to distribute it, but to his surprise, people from all over the place turned up to help. ​"It got really bizarre… hundreds of workers came, non-believers helped them, and they were shocked by the solidarity. They were able to share the gospel."

"Ukrainians are part of our church now... Our prayer to become a house of nations has been answered.
Nathan is inspired by the words of Isaiah in the Bible: ​"Be a safe place for those on the run from the killing fields." (Isaiah 16:4) He has a heart for Ukraine and has planted churches there in the 2000s. Through the Homes for Ukraine scheme, he and his family were able to take in a mother and daughter. This taught their family more about the heart of God to welcome the stranger, as they opened their family home. Despite the trauma they experienced, the two women are now in their own flat, learning English and going to college – but keep in touch with the family and recently they went out for a meal together.
Migration is something that happens in phases, Nathan shares – and integration is the hardest part.
Though they are grateful to those who have supported them, life is very difficult for the Ukrainians who have moved into the local community. Unemployment and learning the language are key challenges, so the church has been offering conversational English lessons and works to support refugees into training. The church even commissioned a gospel message to be recorded in Ukrainian to play in their church services.
"Ukrainians are part of our church now. They come every week… Our prayer to become a house of nations has been answered."
Four ways to help
The intense news cycle coverage of the war may ease off after the one-year anniversary. But beyond the headlines, we can choose not to move on, and instead here are four ways we can show that we remember those whose lives have been turned upside down:
Pray.

MWB

are inviting churches and individuals to take time to reflect and pray for Ukraine on Sunday,

26

February, using their photo gallery and booklet as a guide. And as Chris Palusky at World Vision shares, ​

"

please pray for those who are bereaved, injured and have been forced to flee their homes. Please also pray for church leaders in Ukraine as they support and comfort those in need, for global leaders to make wise decisions, and for humanitarian workers who are delivering vital supplies and aid every single day."
Consider giving to an organisation supporting those affected – below we list some of our member organisations who are responding.
Find out what your local church, community or council is doing to support refugees and get involved.
Consider hosting Ukrainian refugees. Find out more on the

UK

government website.
Please join us in a prayer for peace:
God of grace and mercy,

We pray for those caught up in the war in Ukraine.
Lord, we ask that You would stand with the afflicted,
Weep with the brokenhearted,
Strengthen the weak,
Whisper words of hope to the downcast.
Lord, we pray for the displaced, those who are now separated from loved ones,
May they find hope in You.
Lord, as we reach a year of the conflict, we pray for an end to violence.
May You raise up people of peace?
May the future be one of hope and rebuilding.

In Jesus' name, Amen.
Prayer written by Fred Drummond, director of prayer at the Evangelical Alliance
---
Here are some of our member organisations who are involved in supporting those affected by the war:
---
Related stories: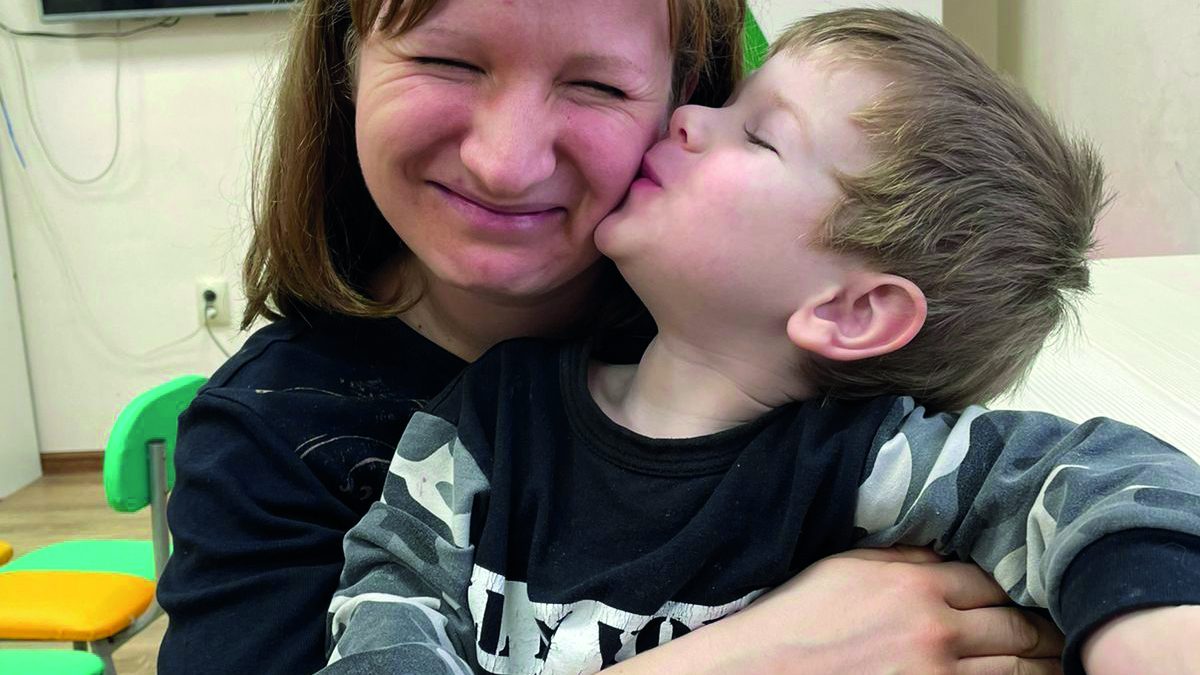 Who is my neighbour in the midst of war?
We have all been heartbroken by the plight of the Ukrainian people and moved to help. But what does it mean to love the 'other side' – the Russian people – in this moment?