The murder of Stephen Lawrence
On 22 April 1993, Stephen Lawrence was murdered in Eltham, South London. The ensuing investigation, failed prosecutions, both public and private, exposed failings in the police. There was widespread concern that the racially motivated killing of Stephen was met with racially prejudiced policing which led to a failed investigation of the crime and was responsible for the failure to secure a conviction.
In 1997, the then Home Secretary, Jack Straw, commissioned an inquiry into the investigation which led to the publication of the Macpherson Report in 1999. This report found that the police investigation had been incompetent and made fundamental errors, as well as concluding that the Metropolitan Police was fundamentally racist. It also concluded that recommendations from a previous report looking into policing of the race related riots in Brixton and Toxteth had not been followed.
One of the recommendations of the report was to abolish the rule which prevented suspects from being tried twice for the same crime. This led to two of the original suspects being convicted in 2012.
Evangelicals advocating for change
Gavin Calver, CEO of the Evangelical Alliance grew up in South London and reflected: ​"I was 13 years old, and living around the corner in south-east London, when Stephen Lawrence was murdered. This sent shockwaves through the whole community and there was a clear feeling that such an unjust and brutally racist murder should never be allowed to happen again. Sadly, some 30 years on, there is still much left to do to rid us as a society of the dreadful evil of racism. I hope and pray that the church can take a lead in this in the days ahead."
Dr David Muir, who went on to become the Evangelical Alliance's director of public policy, told the inquiry on behalf of Black church leaders: ​"the experience of Black people over the last 30 years has been that we have been over policed and to a large extent under protected".
In 2000, then general director of the Evangelical Alliance, Joel Edwards, told a follow up report from the Church of England: ​"the real tribute to Stephen Lawrence and this report will not be measured in our discussions about the report. It will be in modelling a community which is manifestly intolerant of racism".
Racism and the police
In their evidence to the Macpherson Inquiry the Institute for Race Relations set out how Black communities were subject to ​'differential and discriminatory patterns of policing'. They said:
"First it serves to stereotype whole sections of the Black community, especially young people, as involved or potentially involved in criminal activities ranging from street robbery and drug dealing through to violent public disorder. Secondly, because of its focus on supposed Black criminality, policing in the black community tends to downplay the position of Black people as victims of crime and those types of criminal activity (e.g., violent and racist assaults) which most adversely affect them."
In the intervening years regular incidents and reports have shone a light on continued problems with racism in the Metropolitan police. In 2019, 20 years on from the Macpherson Report, police leaders said that on the current rate of progress it would take 100 years for the force to not be disproportionately white. At the same time Cressida Dick, then commissioner of the force, said that the label of the Met as institutionally racist was not a ​"helpful or accurate description".
Following the abduction, rape and murder of Sarah Everard by a serving police officer, Baroness Casey was commissioned to review the culture and standards of the Metropolitan Police. The final report published in March 2023, was withering in its criticism, expanding Macpherson's designation to now describe the police as institutionally sexist, homophobic and racist. It also said it should accept an earlier finding that it was institutionally corrupt.
Alicia Edmund, head of public policy at the Evangelical Alliance commented on the findings: ​"My concern is that the longer institutional prejudice persists, the less is done to protect young Black Londoners from harm … young Black men are 12 times more likely to be murdered in London than their White counterparts. This problem is not solely for the police to resolve but they have an important role to play.
"In my lifetime, I have witnessed an approach to policing towards the Black community to be one of confrontation, suspicion, and violence."
The church as a voice for racial justice and a just society
The problem of racism in the police is one which has clearly not diminished in the 30 years since Stephen Lawrence's death. In concert with this there has been an increased awareness of the need for action across society, including within the church, to work for intercultural, and in this context specifically racial justice.
While the voice of the church should be directed towards places of injustice and working towards tackling racism, particular where it is structurally ingrained, it cannot do this without working out how it models to the world what justice and righteousness looks like. As Christians continue to join with others in holding the police and other institutions to account for their actions, we need also to look at what structures and systems within our own churches and organisations need attention.
Israel Olofinjana, director of the Evangelical Alliance's One People Commission, said: ​"One of the questions I have been wrestling with in the last three years is how can we envision and work towards creating an integrated just society in Britain? If the church is going to play a crucial part in this as it should do, then we have to centre racial justice concerns in our discipleship models and strategy.
"This will mean we no longer see a dichotomy between discipleship and racial justice. Practically, this will look like teaching on racial justice from our pulpits, discussions about it in our small groups, our worship and liturgies reflecting on themes of lament, and ensuring activism isn't excluded from our mission.
"All of these processes will help our churches to be conscious of racial justice concerns and prepare us to engage wider society on these issues. It will also help our churches to be spaces for people of colour to share their experiences and receive the necessary support and empowerment."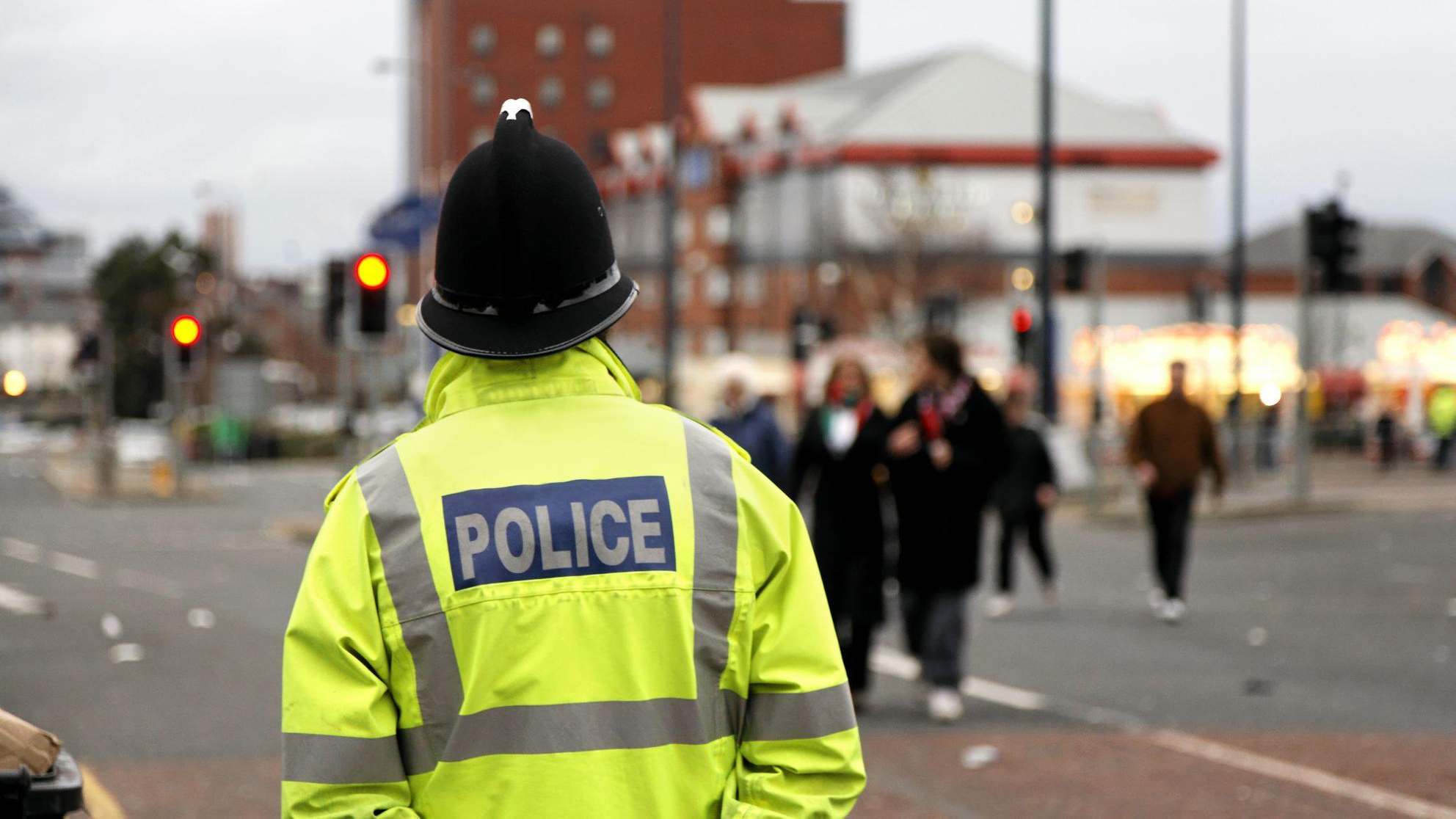 Courage to be kingdom-bringers
Christian Police Association (CPA)'s Marie Reavey: the dangers and doubts of life in policing are real, but knowing Jesus makes a world of difference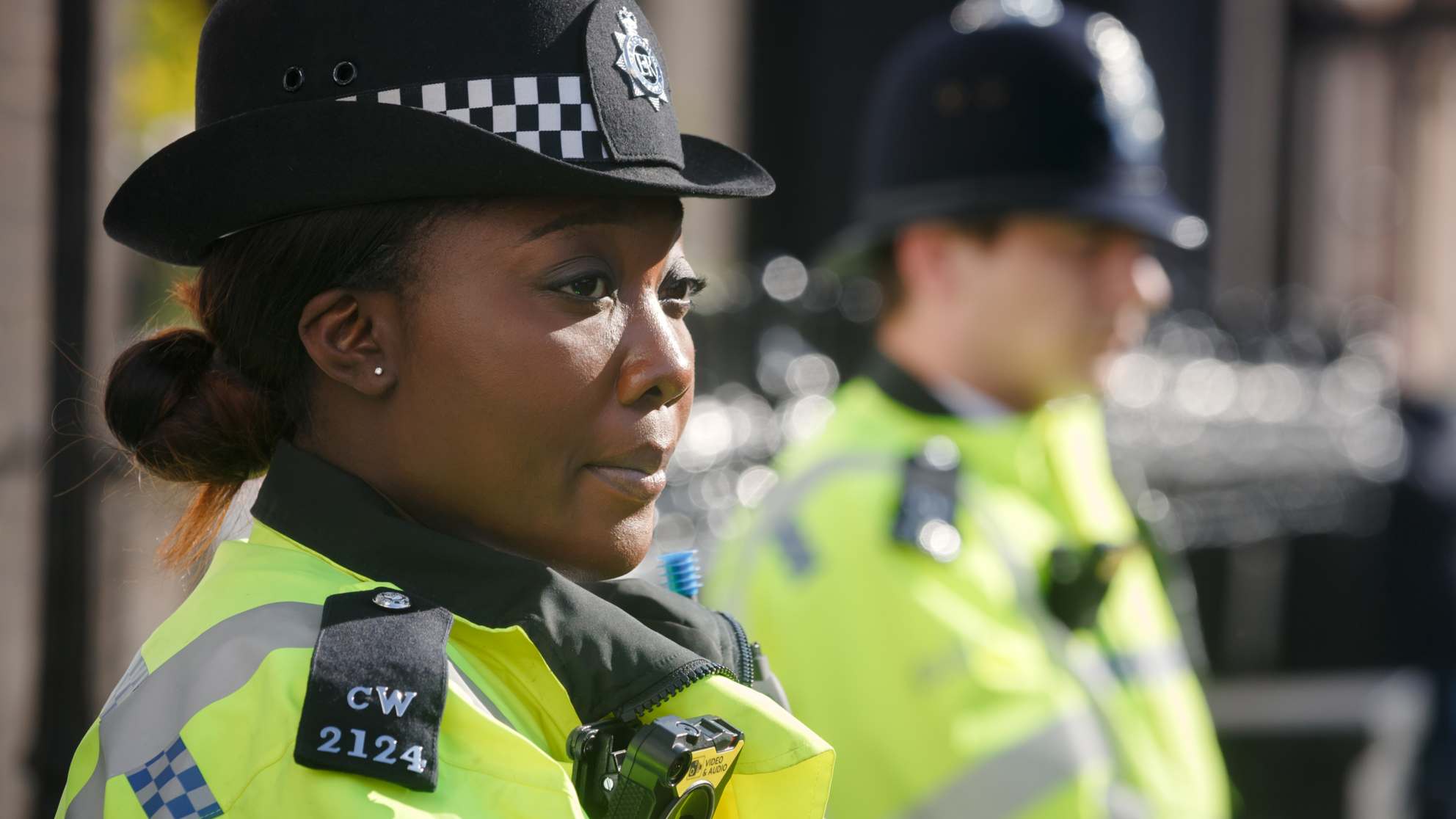 A force for good
Can police and faith groups collaborate to tackle some of the UK's problems?