Hil is a mother of four, and has worked at the Evangelical Alliance for three years. To know Hil is to know a woman of great humility and poise, with an undeniable quiet resilience.
After learning her story of suddenly and unexpectedly losing her husband two years ago, I couldn't help but be further endeared towards her and the beautiful qualities she emulates as she enthusiastically runs staff away days and leads the team's weekly prayer meetings. Her steadfast faith on display for all to see. I was struck by her honesty and openness as she shared snippets from her very real and raw journey with grief. As she shared her reality, sometimes behind watery eyes, I couldn't help but recognise the faint twinkle that lay behind them.
That translated to me, that she was still holding on, still believing and still trusting God, despite her world being turned upside down. I was inspired and intrigued by her strength, her courage and her unrelenting hope.
Growing up in a faith-based home as a child, Hil learnt about the Bible and Jesus from an early age. But it wasn't until she went away to university in her late teens that she gained a full understanding of who Jesus was and what it meant to really love and serve Him and share her faith.
Hil met Jem soon after graduating university. They worked for the same city organisation and quickly realised they had a lot in common, not least their faith. The relationship developed over time, and it wasn't long before it became apparent that they were right for each other.
"I knew that straight away," says Hil. ​"Maybe took him a little longer to realise!" she quips.
I catch Hil's face light up whenever she is talking about her beloved Jem. ​"We recognised that God had a call on our lives individually and as a couple," she continues.
They were soon married and signed up for theological college. After a few challenges along the way, they were led to church ministry.
"We loved ministering together," says Hil.
For more than 28 years, Hil and Jem served churches in Slough and more recently in Westbourne Park, west London. Hil recalls, ​"There were ups and downs, we saw God at work in the good and not so good times. We knew ministry was never about us but about serving God in His strength."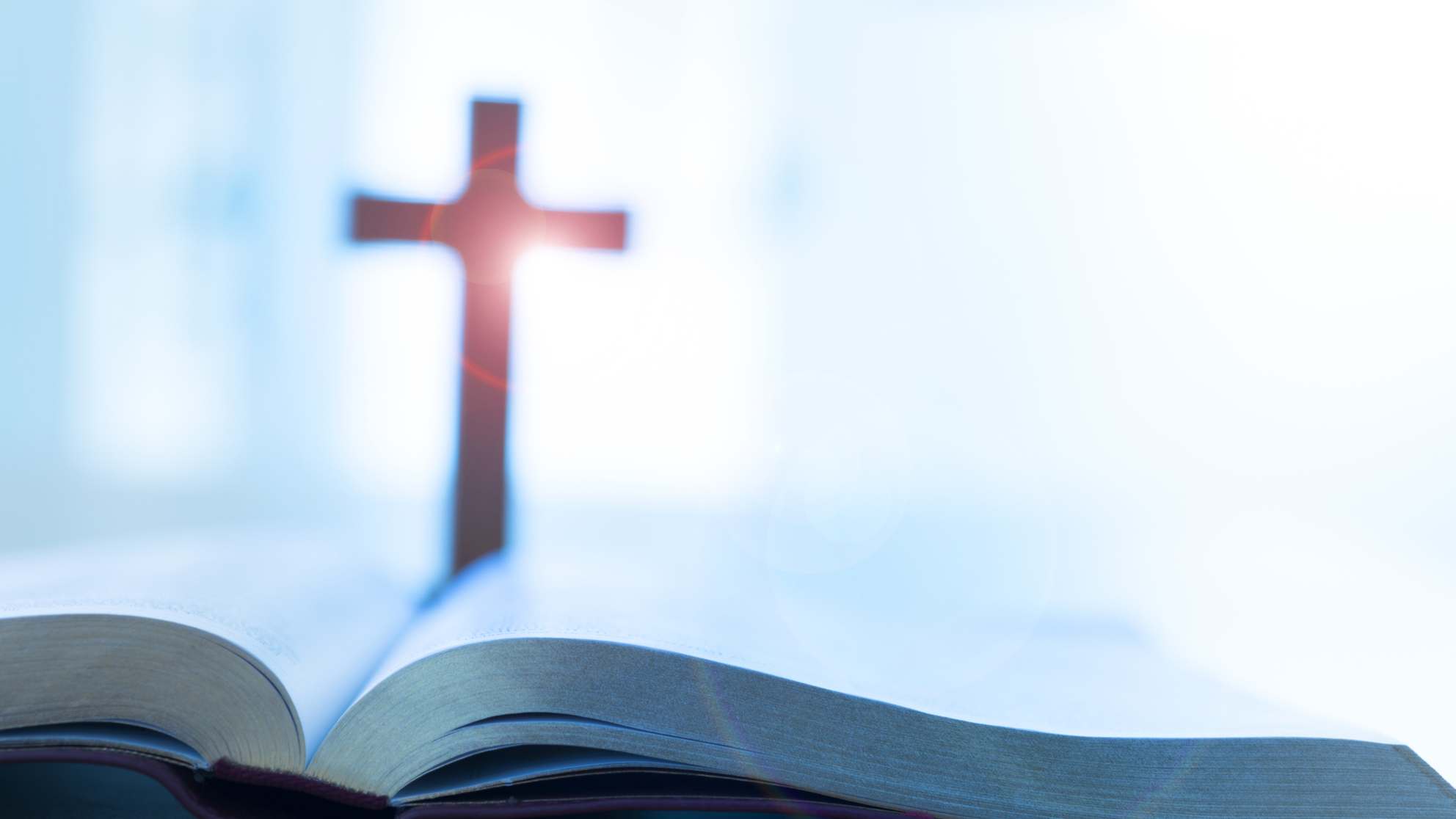 Then suddenly in November 2020, the unthinkable happened.
Jem had worked a normal day in his church office. Hil recalls, ​"Actually, I realise now he met with many and various people that day. He had significant conversations, he made decisions and he got things done. He began to prepare for Sunday's sermon from Matthew 6, ​'Do not store up for yourselves treasures on Earth… but store up treasures in heaven where moths and vermin do not destroy… for where your treasure is, there your heart will be also.'"
He had left his Bible open on his desk.
He returned home and Hil reminisces that they chatted briefly before he went upstairs to exercise on his bike, something he did regularly. But on this day, after 15 minutes of exercise, he collapsed, suffering a fatal cardiac arrest.
"He had gone to where his treasure was," she laments, ​"I woke that Monday morning very much as a we and I ended the day just me."
Fighting back tears, she confesses that the interview has caused her to confront her thoughts and emotions all over again. Feeling a surge of guilt at her emotional response, I apologise profusely, to which Hil, in her selfless way, assures me that whilst it has been hard, it has also been good for her to reflect. She goes on to say that it has been almost therapeutic for her, forcing her to process and organise her thoughts and feelings about that tragic day.
I asked Hil, what keeps her going, and how does she reconcile what happened to her family with her faith and trust in God:
"The depth of my loss still takes my breath away and it impacts me every day… I have learned to lament and through that lament to listen for hope. I very quickly decided that there was no purpose in asking why this had happened but realised I wanted to hear from God how He would have me be in this situation. We are not defined by the challenging situations we encounter but by our responses to them. And I held on to the fact that even though so much seemed to have been taken – I still had hope."

I held on to the fact that even though so much seemed to have been taken – I still had hope.
"I knew I needed to focus on believing rather than simply knowing the truth. When the only thing I sensed was God's absence, lament was the rope that kept me tethered to His presence (inspired by the book ​'The louder song' by Aubrey Sampson). What happened to me and my family was not OK, but my hope is about trust in Jesus – who is God with me… Jem's loving care will be forever missed. I grieve his absence, but my treasure is in heaven and so I have hope."
Hil's prayer for others suffering grief
"Whatever your situation, I pray you will know the reality of the hope we have in Jesus. He was there for me on the cross, He was victorious in resurrection. He is more powerful than the grave, through Him death is defeated, and God says to you ​'I am the Lord your God who takes hold of your right hand and says to you – do not fear I will help you (Isaiah 41:13). He does not leave you to walk alone."
---
If you are experiencing grief, we pray that God will be the source of your strength today and always. May you be encouraged by these scriptures:
"He will wipe every tear from their eyes…"
– Revelation 21:4
"The Lord is close to the broken-hearted and saves those who are crushed in spirit."
– Psalm 34:18
"He heals the broken-hearted and binds up their wounds."
– Psalm 147:3
"Blessed are they that mourn: for they shall be comforted."
– Matthew 5:4
---
Read related articles: