Last summer, I handed out Jewish gospel literature on a street corner in Warsaw, Poland, the city that contained the worst of the Nazi ghettos during the war.
At one point, a Polish man halted just an arm's length in front of me. ​"You're a Jew," he said. ​"And you've come to this city to tell me about your Jesus." He shook his head, bewildered and deeply pained. ​"If there's anyone who should understand that God doesn't exist, it's you."
I answered softly. ​"If God doesn't exist, then we shouldn't be angry at Him for what He allowed to happen, should we? But we are angry, and our anger proves that we know He exists. We want Him to exist, and we want Him to give us answers. Before we ask for answers, don't we need to admit that He exists?"
The Holocaust confronts us with many distressing questions, and there are no simple answers. But the horrors of the Holocaust bring many biblical truths into stark and undeniable focus.
The root of antisemitism
During 2022, a hashtag with a variation on the message, ​"Hitler was right" appeared over 1,700 times in one week. How can that be? It's really not hard to understand. Antisemitism isn't merely a social illness; it's a chronic spiritual evil, grounded in an attempt to thwart God's plans for the redemption of a fallen humanity. Through the Jewish people, God gave the world His written word and the Word made flesh. In the future, a repentant and redeemed house of Israel must look to the Lord and call for His return (Zechariah 12:10; Matthew 23:39). Antisemitism seeks to stop that plan.
The myth of ​"basic human-kindness"
The Holocaust makes it painfully clear that what the world tells us about the presumed basic goodness of human nature is a myth; what the scripture teaches us about our nature is correct: ​"The heart is more deceitful than all and is desperately sick" (Jeremiah 17:9). No matter how good we hope to be, there's a sickness within our hearts called sin. When that sin is given free reign or the endorsement of a society, then there's no limit to the brutality that we can unleash upon ourselves and others. The gospel tells us that we need to be rescued from the sin that resides within us all, and the horror of the Holocaust affirms that truth.
The Holocaust also proves that we cannot rescue ourselves. We can't say that the Holocaust occurred because a new ​"Dark Ages" suddenly descended upon the world. At the time, science and technology were racing forward. Art and culture flourished. Philosophy and psychology had given us new insights into how we think, what we believe, and why we act. But none of these advances could stop the Holocaust from taking place. Despite our achievements, the human condition and the human heart remained the same.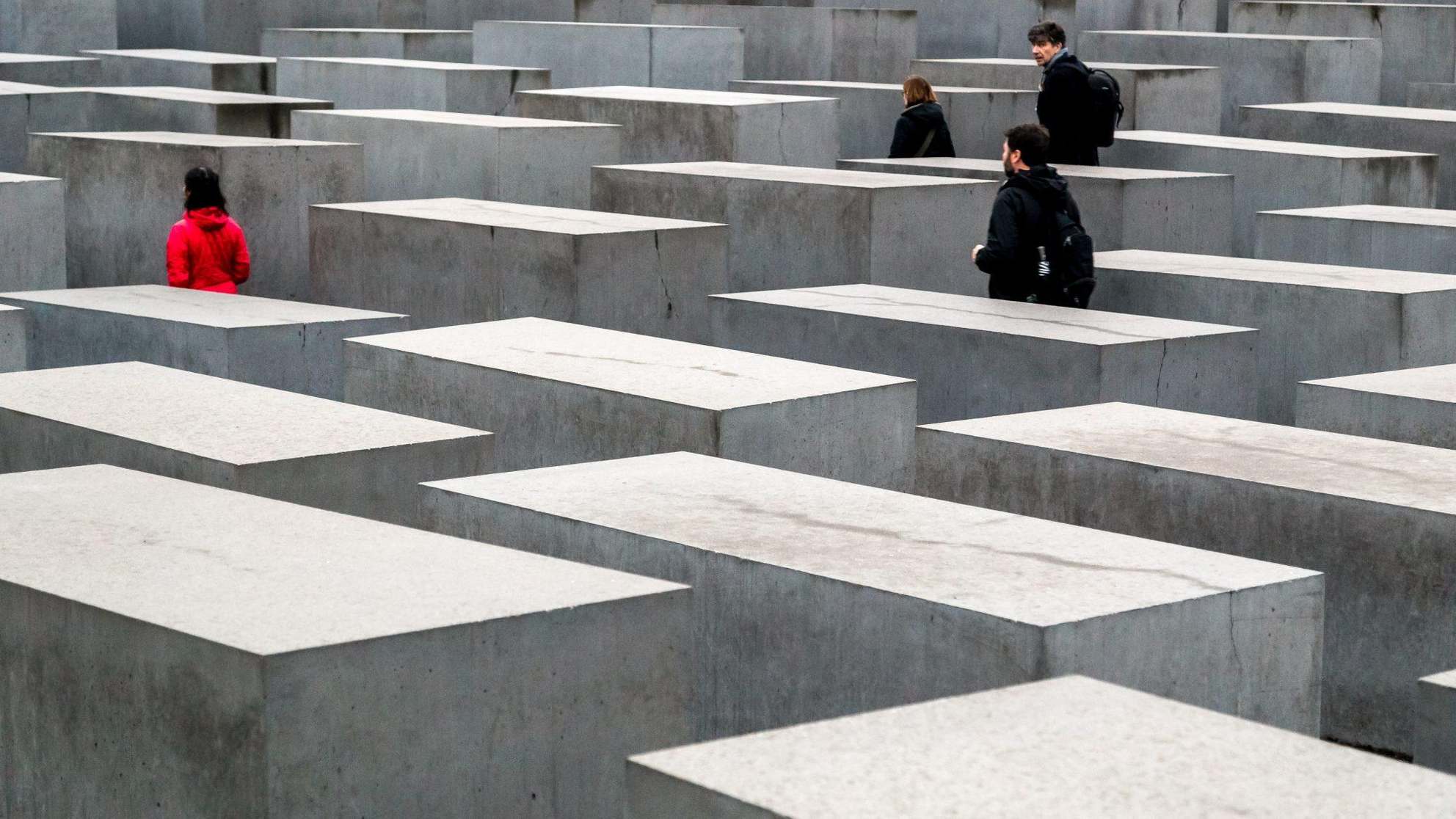 Our only hope
The Holocaust would leave us without any hope, if it weren't for the fact that there is hope – in the gospel. God promises, ​"I will give you a new heart and put a new spirit within you; and I will remove the heart of stone from your flesh and give you a heart of flesh" (Ezekiel 36:26). That new heart, and God's Spirit, become ours when we repent and trust exclusively in the atoning work of Yeshua's (Hebrew for Jesus) death and resurrection.
For 50 years, we Jews for Jesus have had the privilege of carrying that message in a loving and direct way to our people across the globe. We go and tell the good news. We invite our people to come and see what it means to take part in a Jewish life that includes faith in Jesus. We love and serve our people by confirming the reality of the message through tangible acts of assistance.
The church's past sin and present challenge
In 1991, a British Christian visited me at my office, which at the time was in Odesa, Ukraine. She told me how deeply she loved my people, and then she told me that she would never risk offending us by talking about the Lord. ​"As a Christian," she said, ​"I would apologise for the Holocaust in Jesus' name."
She was old enough to remember the war, so I asked her if she or Jesus had supported the Holocaust.
"No," she insisted, appalled at the thought.
"Then why would you apologise in His name?"
"Because your people think that Jesus supported the Holocaust."
"Some do," I said. ​"And your apology in Yeshua's name reinforces that lie."
It truly grieves me when I encounter Christians who use the Holocaust as an excuse to shield my people from the good news, as though Jesus were to blame for the atrocities that took place.
The Holocaust proves quite the opposite – that silence is not an option. Tragically, so much of the church stood silently by while the Holocaust annihilated one third of an entire people. The church needed to speak in two powerful ways – denouncing the evil and declaring the good news. That same challenge faces the church today. Sadly, some Christians believe that one voice is sufficient without the other, but they go hand in hand if our message is to be a holistic expression of God's love for His people. Evil must be denounced, and the gospel must be declared.

The gospel tells us that we need to be rescued from the sin that resides within us all, and the horror of the Holocaust affirms that truth.
God's penetrating light
The Holocaust proves at least one more vital gospel truth. There's no spiritual darkness that God cannot and will not penetrate with the light of His salvation. I wish I could introduce you to Laura and Manfred Wertheim, to Vera Schlam, to Rose Price, and to Eleazer Urbach – just a small handful of the thousands of Jewish people who survived the atrocities of the Holocaust and then later came to faith in Yeshua. They're all with the Lord now, but many of their stories are available here in print and online. However, a personal conversation with them will have to wait until we join them in heaven or until Jesus comes back.
Answers can be found
Some 20 years ago, during an earlier trip of mine to Warsaw, a German-Jewish believer in Jesus named Tamer accompanied me to a Jewish cultural festival that takes place in that city every year. He spoke with an elderly Jewish couple who'd come back to the city they'd fled so many decades before. ​"Why have you returned?" Tamer asked.
The man shook his head and stared solemnly at the ground. ​"I don't know. Maybe to ask questions," he admitted honestly. Then he looked at Tamer. ​"And why are you here?" he asked.
"Maybe to offer answers," Tamer said softly.
The Holocaust confronts us with questions. Only the gospel provides the answers.
This Holocaust Memorial Day, may believers throughout the United Kingdom and the world denounce antisemitism, declare the gospel message, and pray that God will open Jewish and Gentile hearts to the answers, the hope, and the salvation that is ours in the good news.

---
Learn more:
Main article image: A Holocaust survivor who came to faith in Jesus through the ministry of Jews for Jesus while fleeing Ukraine as a refugee in April of 2022. Read her story here.
Jews for Jesus is an international evangelistic mission agency that relentlessly pursues the salvation of our Jewish people worldwide. Find out more at jews​for​je​sus​.org​.uk
More global stories from Evangelical Alliance members: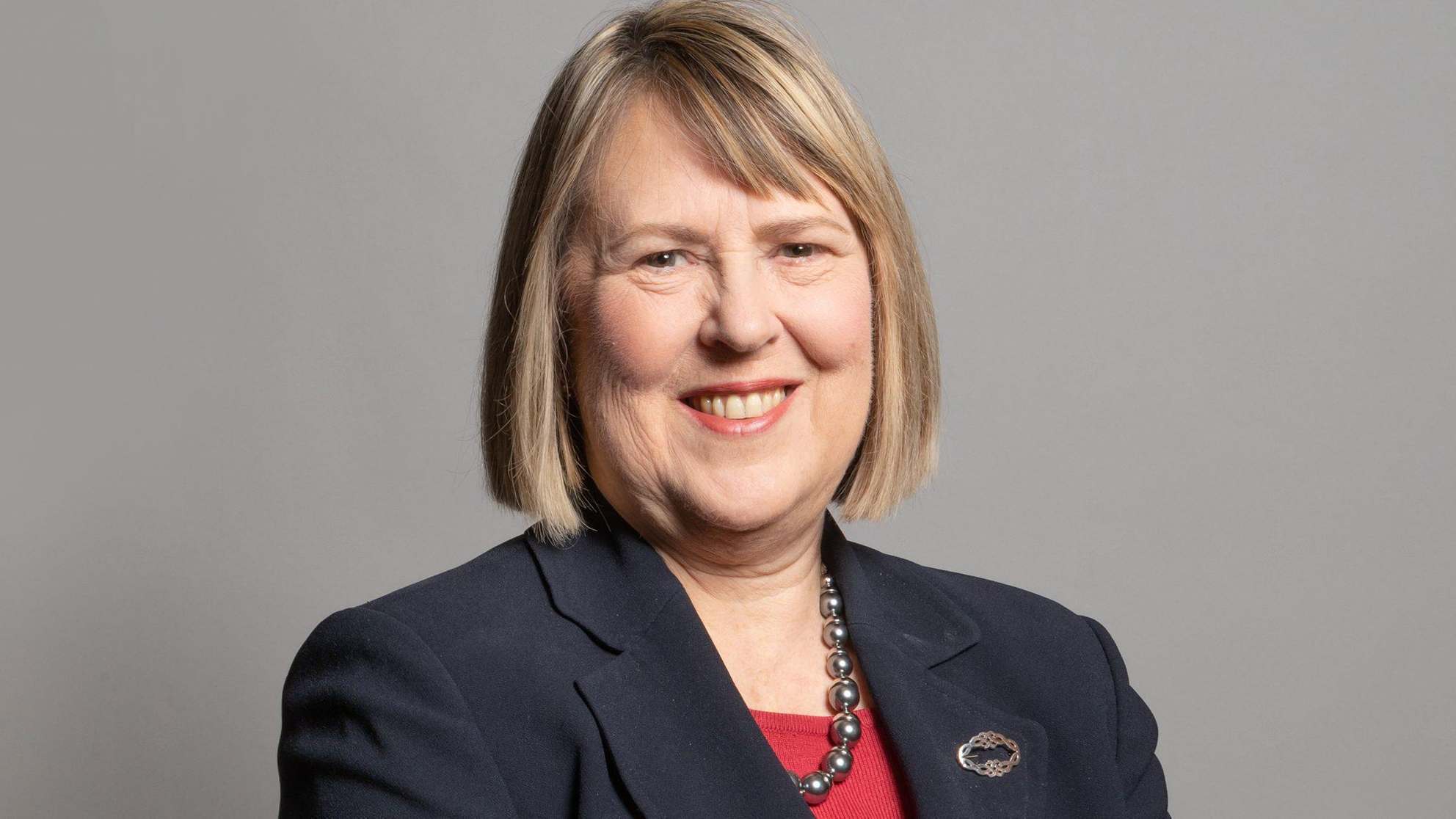 Being a special envoy in prayer
Belief-based persecution, particularly of Christians, remains at an all-time high globally. Fiona Bruce MP explains the urgent situation, and how we can intercede in prayer.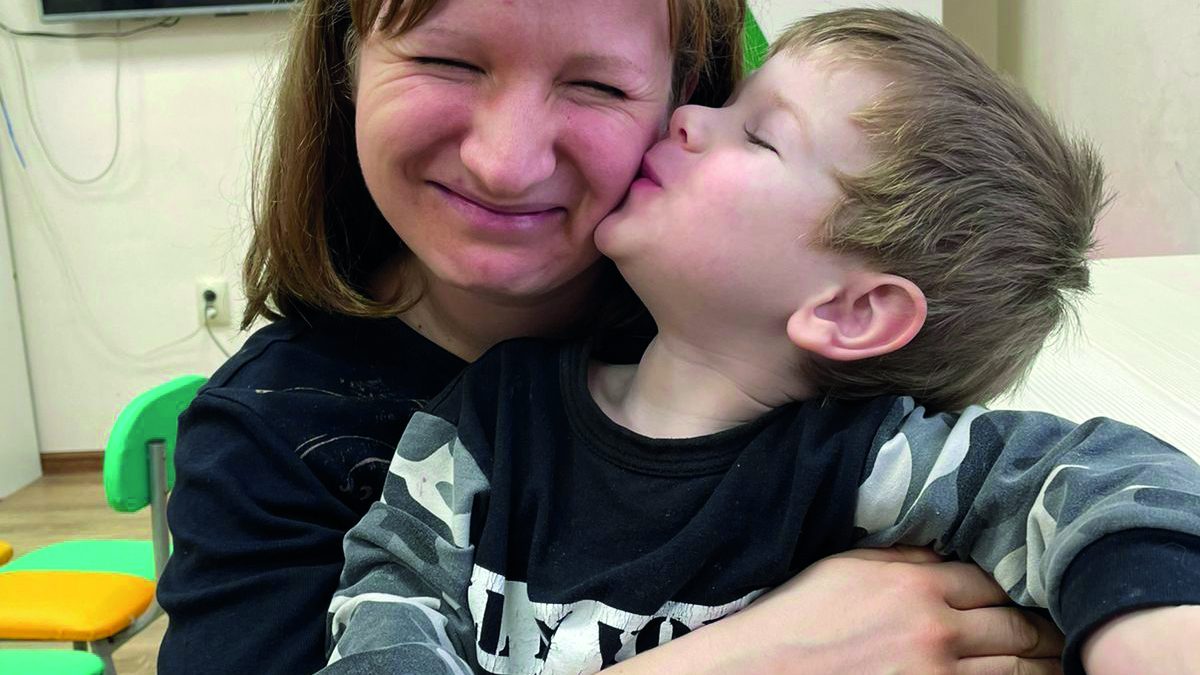 Who is my neighbour in the midst of war?
We have all been heartbroken by the plight of the Ukrainian people and moved to help. But what does it mean to love the 'other side' – the Russian people – in this moment?