The [Im]possible Dream is the latest book from the Evangelical Alliance.
On the night before Jesus died, He prayed that His followers would be one so that the world would know God's love and then believe.
It is that dream of a unified church that has inspired The [Im]possible Dream, a workbook for leaders and leadership teams.
Written by Steve Clifford and Rev Canon Yemi Adedeji, with voices from the One People Commission, this workbook has been produced to help leaders and leadership teams work towards better ethnic integration within our churches, organisations and communities.

As Yemi says: ​"Embracing diversity is like inviting people to the party; inclusion is inviting them to dance, but integration means we host the party together."
Each chapter includes questions to consider as individuals, churches and ministries – questions that challenge the way we do things and test the extent of our desire for integration. A range of people have contributed their experiences of the journey to integration – people who are not satisfied with the status quo, and who have committed themselves to learning and to change.
The aim is to provide resources to enable churches to demonstrate to the world how the impossible dream of ethnic integration can become a possible dream as Christians learn to love each other.

The [Im]possible Dream is available now for £9.99 in hard copy, or £0.99 as a digital PDF.

Order your copy today.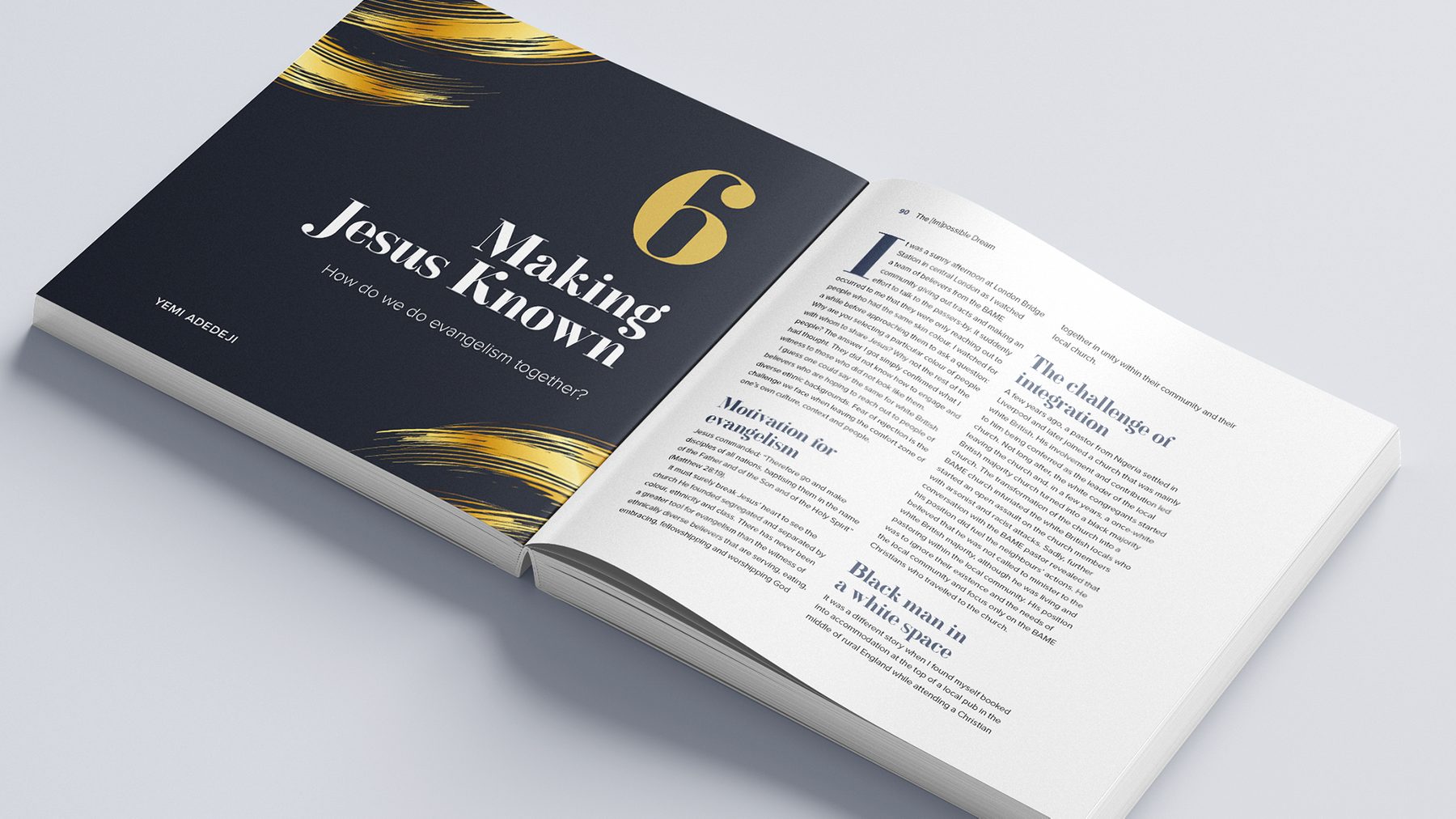 ---