On a misty morning on 22 June 1948, the Empire Windrush docked at Tilbury Docks carrying approximately 500 passengers from Jamaica. This year marks the 75th anniversary of that ship's remarkable journey as we celebrate the pioneers who were part of the Windrush generation, who didn't just bring their skills, but also brought their desire for community and vibrant faith.
The main vision of the early pioneers was to plant churches that would both be a place of belonging for people from the Caribbean but would also welcome the indigenous population through their doors.
Unfortunately, as a result of receiving a less than warm welcome in churches in the UK, they pioneered their own. Churches like the New Testament Church of God and Church of God of Prophecy were planted in the 1950s and 1960s, not only in the large cities like London and Birmingham but also provincial towns in the UK.
In terms of local mission, while they did not achieve the cultural integration of the indigenous community at the time, their gospel outreach saw many people coming to faith through their own communities. They also delivered Saturday Schools that benefited many Black children and young people who were being failed by the education system and soul kitchens that provided free meals to many in need in the local area beyond their own community. Later on, we saw a commitment to the vision of the early pioneers through the setting up of the African and Caribbean Evangelical Alliance (ACEA) and also through the work of ministers like Bishop Esme Beswick MBE who built interchurch relationships with other denominations through Churches Together in England.
People like the late Rev Philip Mohabir and the late Rev Dr Joel Edwards CBE were instrumental in establishing the ACEA, connecting and uniting Black majority churches, and fostering relationships beyond their local communities. This was the foretaste of the Evangelical Alliance One People Commission, led today by Rev Dr Israel Olofinjana.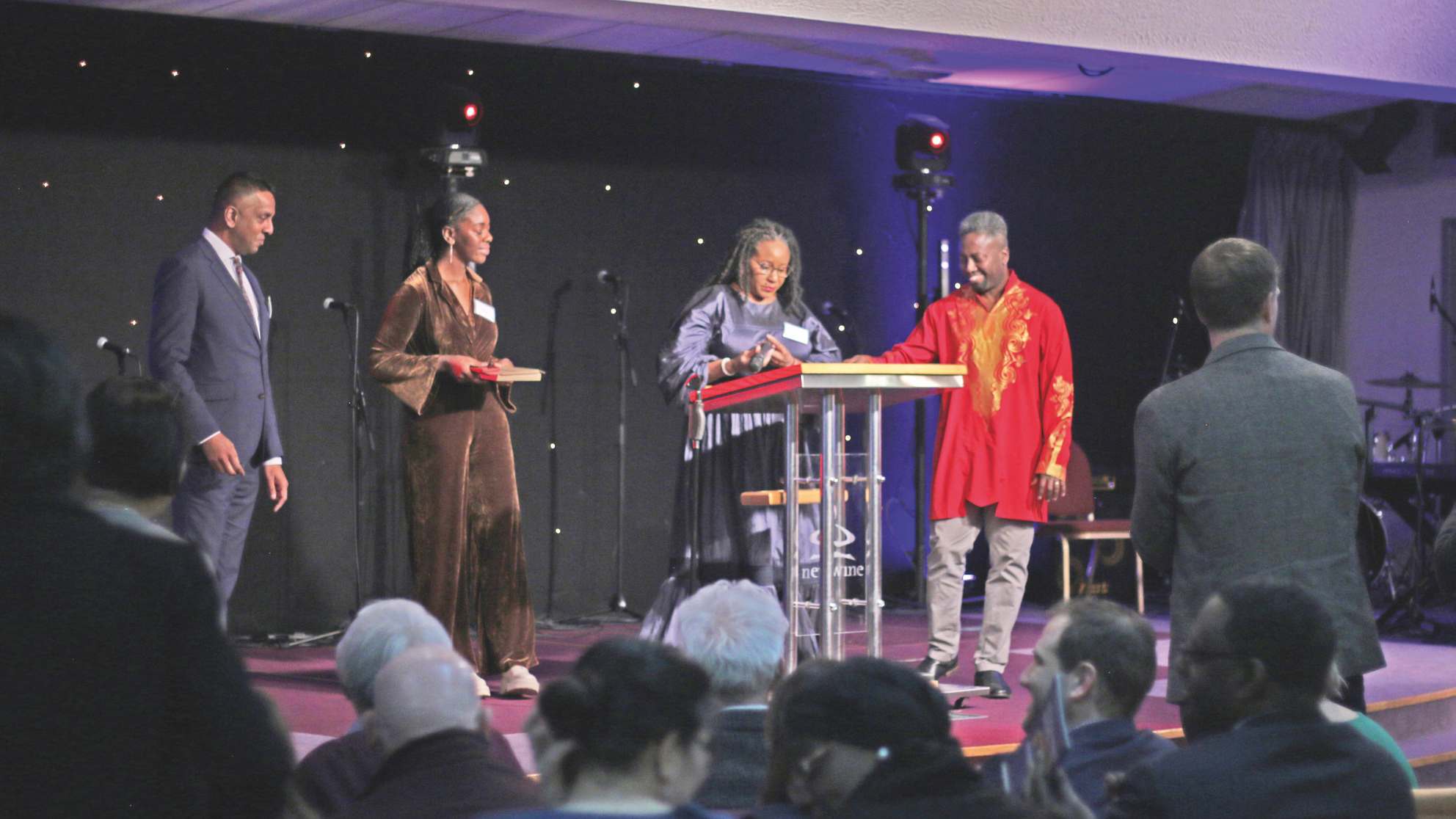 Making the vision plain
The hope of the early Black Pentecostal pioneers was to reach out to the indigenous populations they found themselves living in. However, for many, the integration they hoped to see went unrealised. Multicultural church dynamics are complex. But, we have to be willing to do the work. To embrace our brothers and sisters and reject division caused by our differences. Evangelical Alliance member church, Grace Chapel in Chesterfield, Derbyshire, led by the brilliant Pastor Toyin Taiwo, from Nigeria, is a great example of this. It has been just wonderful to see people from all different backgrounds worshiping together, and a leadership that is representative of the congregation.
But what, you might ask, is the secret to their success? They're an outward looking church that have a busy local outreach programme. Their social action outreach is coupled with a radical commitment to evangelism and has drawn people into the congregation from all factions of the community. They are a church that has been committed to their local church unity movement in Chesterfield. They have played an active role in working closely with a wide range of churches in the town and have often hosted inter-church events. In addition, they have an open posture that engages with civic society and has developed a strong relationship with local statutory agencies.
Seeing God's glory
The result is a porous church that attracts a variety of people, relates to a variety of churches and has developed a reputation that says, you're welcome, whatever your background. For me, it's about the disposition of the leaders and the positioning of their church as being a hub for all.

But it's also a strong commitment to be in relationship with a broad group
of churches locally. So, what are the learning points? Intercultural churches tend to demonstrate radical practical social action outreach that draws people in. They are deliberate about integrating people from a wide variety of backgrounds into the leadership and activity of the church. They develop trusted relationships with statutory agencies and are seen as a community asset for the whole local population.
A place of sanctuary for all who need it. They are part of the local unity movement and have journeyed with churches from a wide spectrum of traditions. But they stick around!
For me, it's about the disposition of the leaders and the positioning of their church as being a hub for all. But it's also a strong commitment to be in relationship with a broad group of churches locally.
Pastor T, as she is affectionately known, and her husband Pastor Debo Taiwo have sown in the same soil over many years. They are part of the fabric of the local community. Many churches would not be missed if they closed their doors tomorrow. Grace Chapel would leave a huge geographical and spiritual hole in the community if they weren't there.
And so, as we commemorate our early Black pioneers, we also celebrate those church leaders of all backgrounds, who are finding ways to realise the vision of an integrated church from every tribe, tongue and nation. I'm here for that journey!
Read related articles: